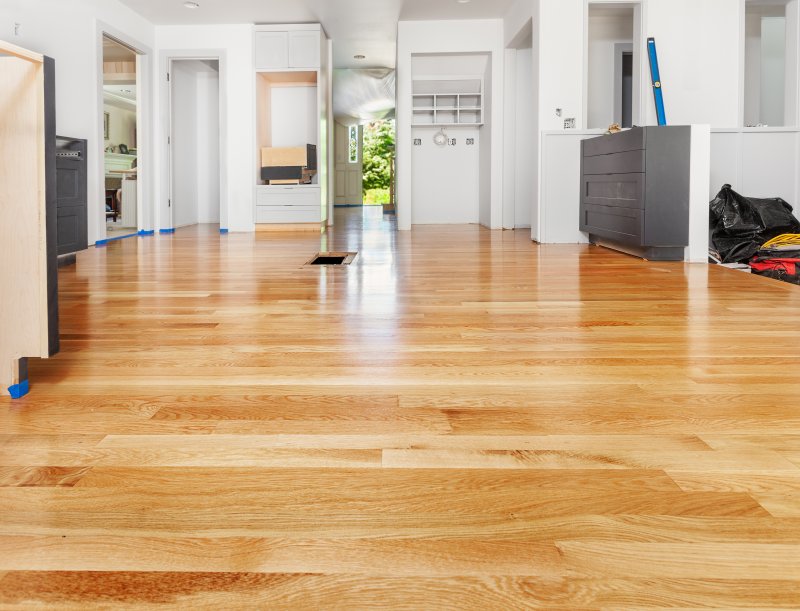 If you're looking to redo the flooring in your home, you may be thinking laminate or faux hardwood is the best way to go, especially if you're concerned about cost. But what you may not realize is that there are many unique benefits that come with opting for natural materials throughout your home. Apart from its beautiful aesthetics, it can elevate the look and feel of an area that cannot be accomplished by other means. Here are three reasons to choose natural wood flooring for your humble abode.
It Can Stand Up in High-Traffic Areas
Whether it is kids, pets, or lots of entertaining, high-traffic areas of your home eventually result in lots of wear and tear on your floors. However, when the material underneath your feet is high-quality and durable, it can withstand a lot of movement. With natural hardwood floors that are properly cared for, you can watch them last a lifetime. Not only are they easy to maintain (i.e., simple sweeping, vacuuming, and mopping), but they will help you save drastically in the long run. Instead of spending money continually replacing worn-out floors, you can enjoy your hardwood for longer.
It Will Increase the Value of Your Home
Thinking about selling your home? Replacing the floors with hardwood is one of the best investments you can make! Not only do homebuyers love the look and feel, but the material itself ups the value, allowing you to make a bit more money. Finding the right buyer is unlikely to take copious amounts of time because many prefer the freedom that comes with this type of flooring. Instead of having to lug around heavy vacuums or worry about set-in stains, hardwood is hypoallergenic, which means it won't trap odors, pet hair, and dander like other materials (i.e., carpet).
It Goes with Everything
There are endless options for hardwood floors nowadays. Instead of feeling as if you must stick to a darker color throughout your home, you can choose from a variety of shades and hues that will match your vision and style. This type of flooring never goes out of style, allowing you to change up your décor and design elements year after year while maintaining a cohesive look thanks to the timeless wood beneath your feet.
There are many different species to select from, and a professional will be happy to sit down and discuss your options during a consultation. No matter which one you choose, you can trust that your new floors will remain beautiful for years to come.
About Prestige Floors
Prestige Floors is a small, family-owned and operated business based in Keller. As a husband-and-wife team, Benson and Ashley Kelly have been improving and transforming the homes of Keller residents and its surrounding communities since 2006. With years of experience and an eye for design, their team is trusted, bonded, and offers only the very best flooring for eager homeowners. If you are interested in replacing your floors or remodeling your home, contact us at (817) 422-5343 to schedule a FREE in-home estimate.