Remodeling Services – Keller, TX
Make Your Remodel Dreams Come True
Do you love your home, but there is one room that desperately needs an update? Or, have you just purchased a lovely older house, and with a few changes, it would be absolutely stunning? Ready to finally have your dream kitchen or bathroom? Whatever your goals might be, we're more than ready to help you meet them at Prestige Floors thanks to our wide selection of materials and unmatched expertise. From single room remodels to entire houses, we're able to handle any project of any size and make the entire process stress-free. To get a FREE in-home estimate for home remodeling services in Keller, TX, give us a call today.

Why Choose Prestige Floors for Remodeling Services?
Serving Keller Homeowners Since 2006
Extensive Experience with Kitchen, Bathroom, & Full House Remodels
Small Family Business Where YOU Always Come First
Kitchen Remodels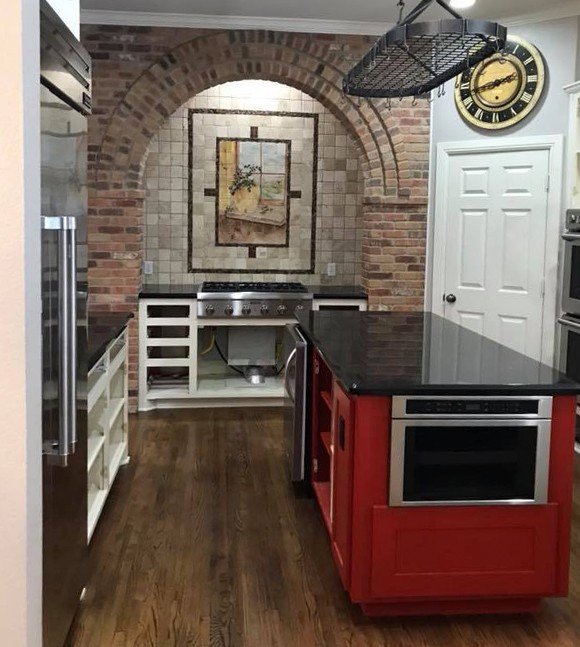 The kitchen is one of the busiest and most visible rooms in most houses, so its appearance contributes a lot to the overall look and feel of the home. The floor needs to be aesthetically pleasing, but it also has to be able to withstand moisture, heat, and all types of spills that happen when you're cooking or hosting. No matter what your kitchen looks like right now, we can give you a floor that works on all levels. You can trust it to uplift your home visually, add value, and stand up to normal wear and tear for years to come.
Bathroom Remodels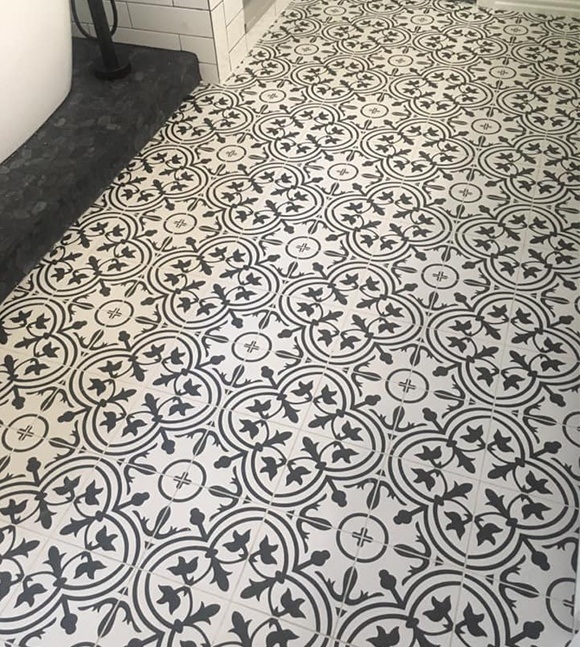 Is that tile in your bathroom starting to show its age, or is it completely falling apart? We can replace it with beautiful porcelain, vinyl, or laminate flooring that brings it into this decade that will also look spectacular decades from now. With bathroom remodels, we can install a stunning and practical floor that will withstand the constant moisture while still having an appealing style and personality.
Home Remodels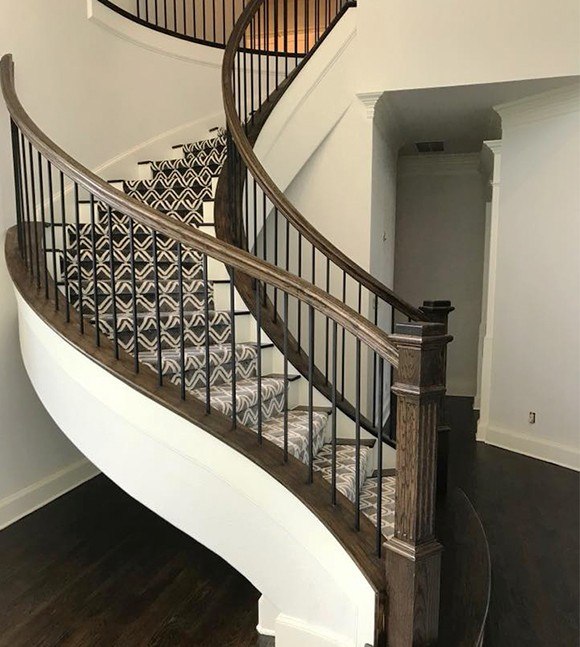 Ready to hit the reset button for all the floors in your home? Even though we are a small, family-run business, we're more than ready for the challenge! We know this can be an intimidating process, but our experts know how to make it as easy as possible. We'll come to your house to discuss your ideas, go over your options for each room, and give you a FREE in-home estimate so you know exactly what to expect. Then, once you make your selections, we'll quickly get to work, and you'll enjoy 0% financing for the first 12 months.
Shower Remodels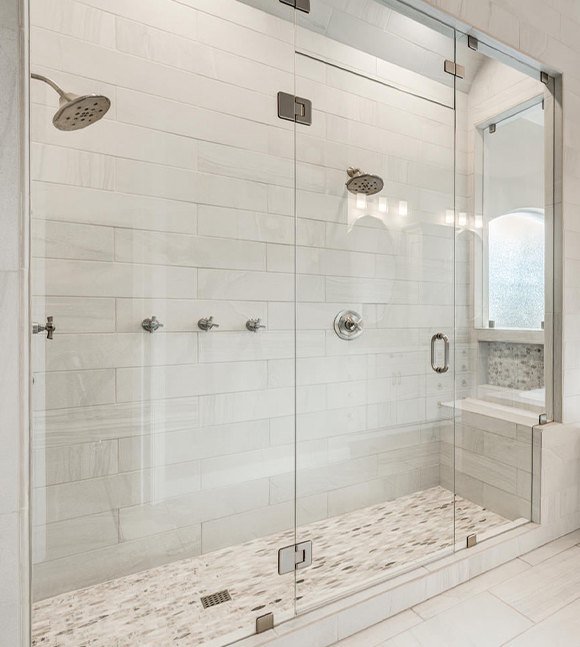 Nothing is worse than coming home from a long day and stepping into a shower that looks old and a little dirty no matter how clean it might be. Thankfully, we're ready to help you with this as well! We can install gorgeous tile with any finish you can imagine, which will not only help your shower look better, but it will also keep the constant moisture in check. This can completely change the look of your bathroom for the better while also preserving the important infrastructure.
Home Improvement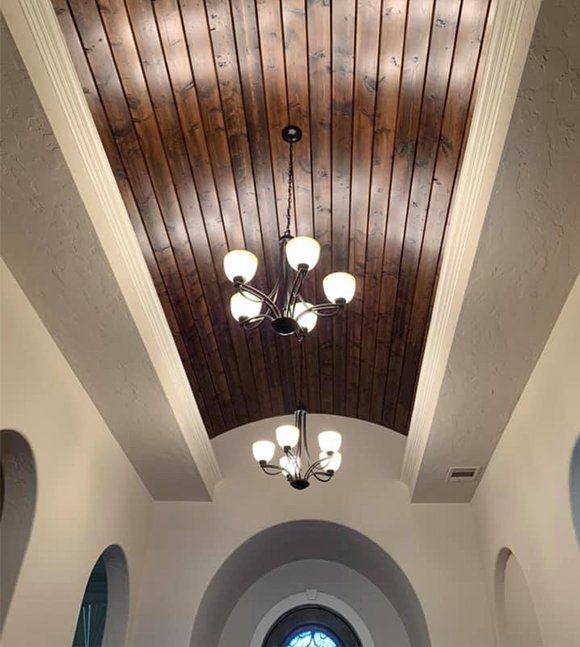 Getting ready to sell your house? Installing new floors is one of the best ways to boost value and also grab the attention of real estate agents and buyers online. Nothing attracts people quite like a solid hardwood or natural stone floor. We can help you through this process and make recommendations based on the latest trends in your area so that once your home goes on the market, it won't stay there for long!
Kitchen Cabinets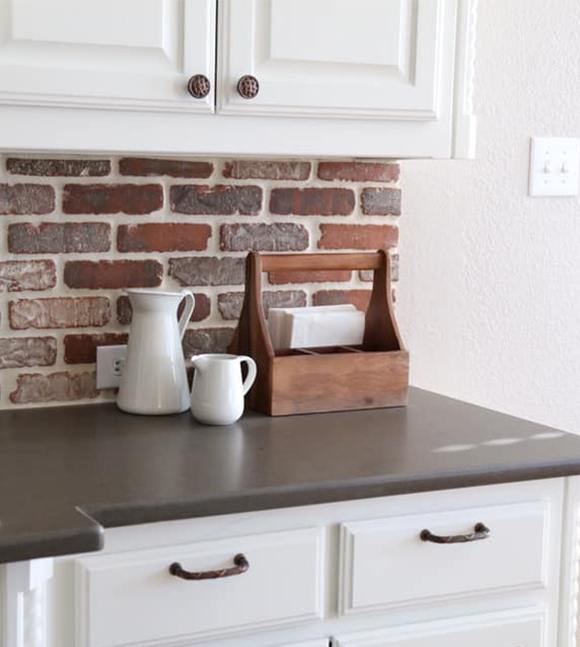 Any homeowner will tell you that kitchen cabinets do much more than simply provide a place to put the bowls and plates! They also greatly contribute to the overall aesthetic of the kitchen, so old and worn cabinets can easily detract from even an otherwise freshly remodeled space. Fortunately, we can update your cabinets and your floor at the same time, or just the cabinets depending on your preference. We have plenty of material options and finishes to choose from, and we'll even handle the painting if necessary so you can get your dream kitchen as quickly as possible.