Flooring Services – Keller, TX
The Perfect Floor For Every Room
When it comes to floors, if you can dream it, we can put it in your home and ensure you'll love it for decades to come. Our wide selection of design choices and materials enables every client to find exactly what they are looking for, and since we take care of everything from estimate to install, we remove any stress from the process as well. Whether you're thinking about wood, stone, vinyl, or laminate flooring, we have you covered here at Prestige Floors, and we promise the service will have the same pristine quality as your new floor. To schedule a FREE in-home estimate, give us a call today.

Why Choose Prestige Floors for Flooring?
Family-Owned &
Operated Texas Business
Serving Keller
Since 2006
Fully Bonded & Insured
Installation Teams
Wood Flooring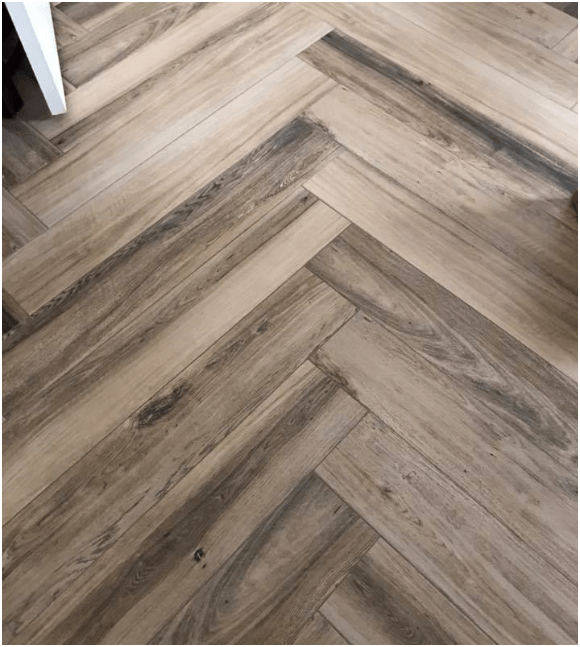 Nothing adds elegance, warmth, and value to a home quite like a 100% wooden floor. Easy to clean and easy to maintain for decades, our solid hardwood and engineered hardwood options come in a wide variety of colors that can be perfectly suited to any home and budget. Maple, mahogany, oak, and hickory floors can blend seamlessly with any décor or stand out in the best possible way.
Carpet Flooring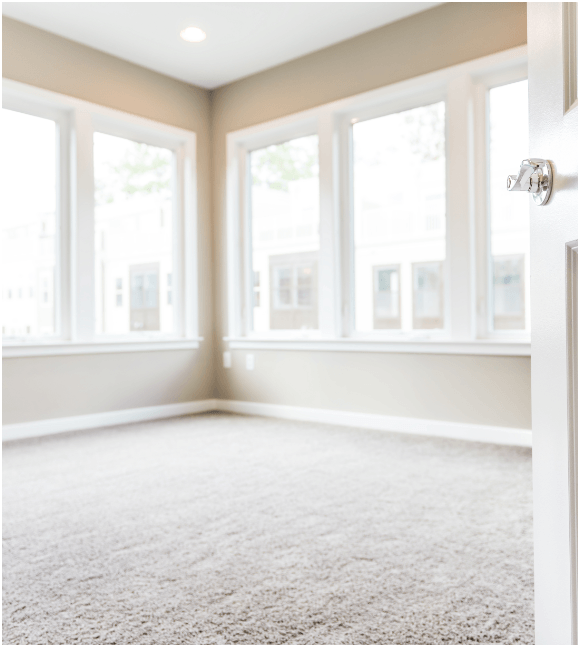 Nothing feels better than getting home, kicking off your shoes, and taking that first barefoot step onto carpet. In addition to feeling great between your toes, carpet flooring also comes in a wide variety of colors, meaning it can be neutral or bold depending on your aesthetic. Beyond style, it also provides money-saving insulation and dampens sound, adding quiet and peacefulness to your home.
Tile Flooring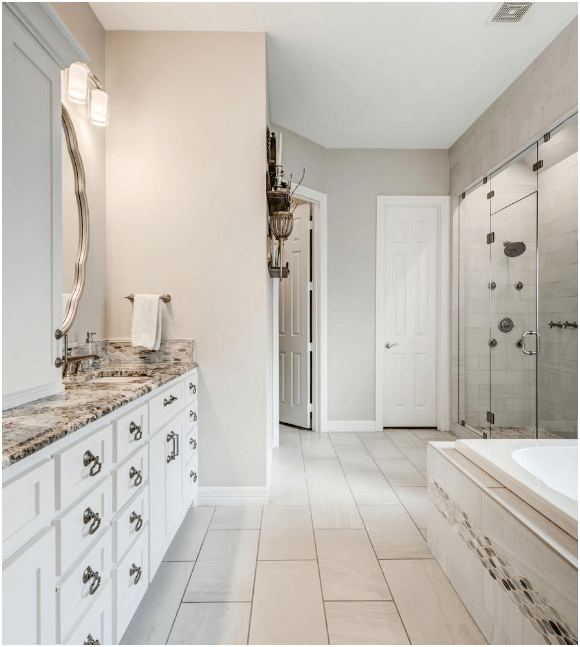 Perfect for kitchens and bathrooms, tile flooring can add class to these highly trafficked rooms and be trusted to last a lifetime with minimal maintenance. We only source the highest quality materials and offer a broad selection of colors and styles. One big advantage of tile is that it's simple to clean and doesn't attract dirt or allergens like other materials, meaning it adds to the aesthetic and air quality of your home at the same time.
Natural Stone Flooring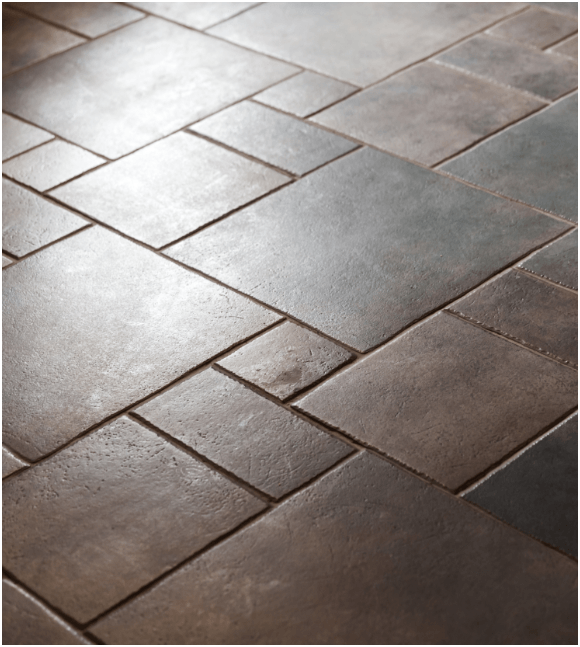 Beautiful stone flooring is really a sight to behold, and you can feel the quality of the material with each and every step, whether you're talking about granite, marble, travertine, or slate. In addition to being extremely durable and easy to clean, stone flooring is also great at maintaining a comfortable temperature in your home. It can keep things cool during the infamous Texas summers and be heated so everyone stays nice and cozy in the winter. Plus, the large variety of colors and patterns can fit into any aesthetic and create a dramatic look that instantly captures attention.
Learn About Natural Stone Flooring
Laminate Flooring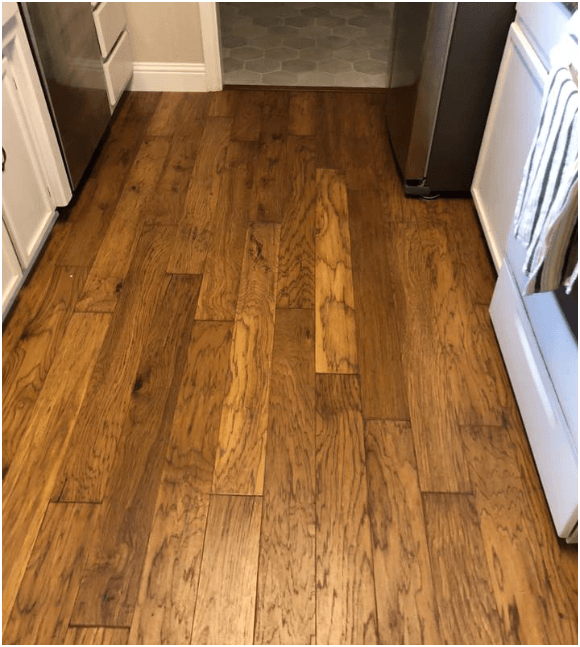 Laminate is one of the top-selling flooring materials today, and when you know a little about it, it's easy to see why. It offers a more affordable alternative to hardwood and stone flooring without compromising on style or quality. The surface is easy to clean and ideally suited for most rooms in the house, plus it can be trusted to stand up to everyday messes for years to come. Even better, it can be designed to look like more expensive materials while still helping clients stay within their budget.
Vinyl Flooring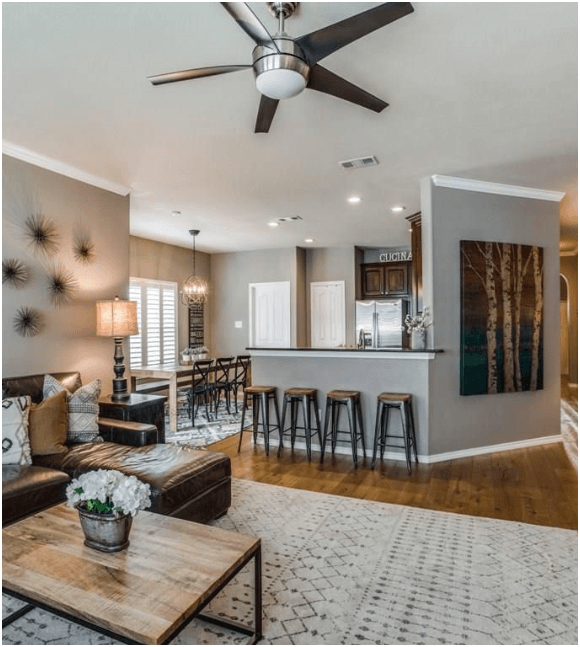 You'll find vinyl flooring in almost every office building because it stands up very well to high foot traffic and dramatically reduces the noise in any space, which is ideal for homes with children and/or pets. It also comes in a virtually limitless variety of colors and patterns and can simulate practically any wood or stone flooring, letting you enjoy the best of both worlds when it comes to affordability and aesthetics.