Laminate Flooring – Keller, TX
The Best of Both Worlds
With laminate, you can get flooring that looks like hardwood or natural stone while paying a lot less and still enjoying an attractive and durable result. It comes in an endless variety of styles and colors, and cleaning and maintenance is a breeze as well. It's an excellent option for houses with pets and children that will see a lot of activity and wear and tear. You'll be amazed at how many options there are, and you can get started selecting the perfect one by calling Prestige Floors today to discuss laminate flooring in Keller, TX.

Why Choose Prestige Floors for Laminate Flooring?
High-Quality Products That Are Guaranteed to Last
Several Styles to Suit Every Home's Décor
Working in Keller Since 2006
Benefits of Laminate Flooring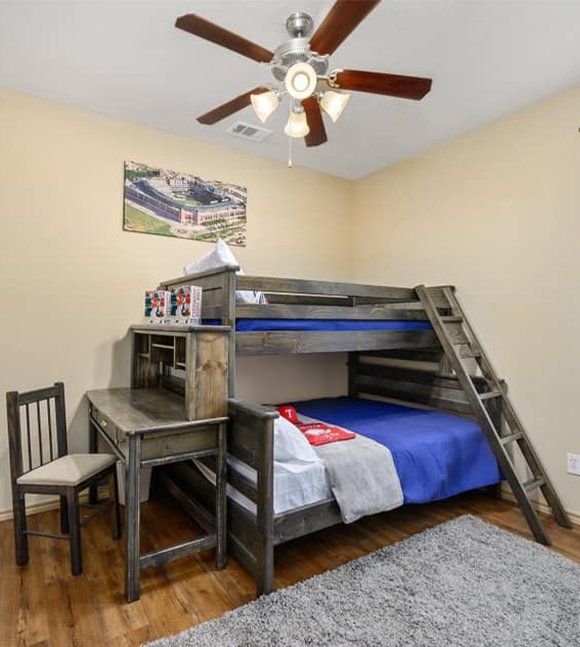 The biggest reason that laminate flooring is one of the most popular options is because it allows people to look like they have a solid hardwood or stone floor without paying hardwood or stone prices. Each piece is made of a wood product, but on top is an extremely lifelike print that can look like maple, oak, marble, or granite flooring. It's also very quiet and warm underfoot, providing reliable comfort with each step. It's notably durable, which is why most of our clients who choose laminate have it installed in multiple rooms.
Laminate Flooring vs Hardwood Flooring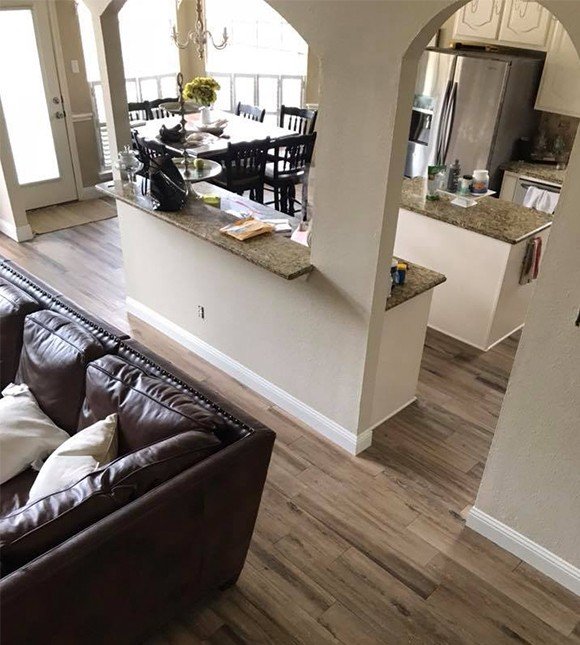 With solid hardwood flooring, each board is 100% wood that comes from an individual piece of lumber, whether it's oak, mahogany, or cherry. Laminate, on the other hand, is mostly composite wood and just looks like hardwood or stone on top. Laminate tends to be more durable than hardwood and not develop scuffs and scrapes as easily, and cleaning is less fussy as well (any dry method or laminate-specific product will remove a stain). Laminate is also much more resistant to water compared to hardwood and won't expand and contract due to humidity.
Laminate Flooring vs Vinyl Flooring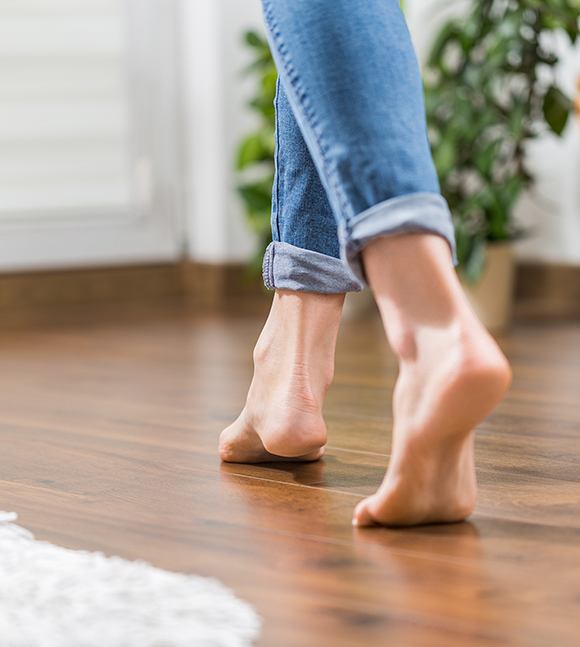 While laminate flooring is a wood product that is topped with a pattern, vinyl flooring is a completely plastic product that also has a printed layer intended to replicate hardwood or stone. While they can look very similar, laminate tends to feel more comfortable underfoot and have a more realistic appearance as well. The biggest advantages with vinyl are that it is extremely durable and can stand up to moisture very well, which is why it's the better choice for outdoor areas, bathrooms, and kitchens.
Free-Floating Installation Method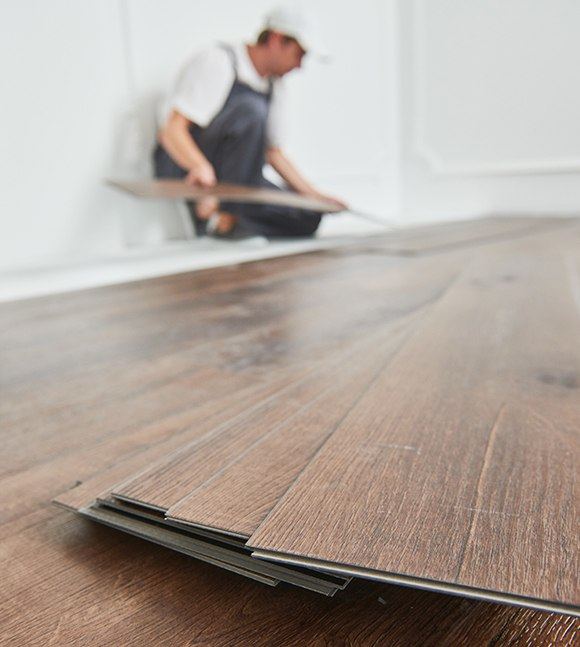 With flooring, there are three main methods of installation: we can nail it down, glue it down, or it can be free-floating. This means that the different boards/tiles that make up the flooring connect to themselves, and they just sit on top of the sub-floor. This makes installation extremely fast, easy, and clean compared to other methods, and you'll be amazed at how quickly our team will get your new floor in place without leaving a speck of dust behind.