Wood Flooring – Keller, TX
Timeless Beauty & Elegance
Very few things are always in fashion, and this includes blue jeans, a well-tailored suit, and wood floors. Strong, beautiful, and guaranteed to last, you can count on wood floors to make your home's interior more inviting and instantly add value to your house that will catch the eye of any buyer. Homeowners and real estate agents love wood floors because they add a depth and style to a house you can't get with other materials, plus they are relatively easy to maintain and don't attract allergens or dirt like more synthetic materials. With Prestige Floors, you can get a gorgeous wooden floor installed in your home in any style you can imagine, and it will all start with a FREE in-home estimate. To learn more, contact us today for an in-home consultation to discuss wood flooring in Keller, TX.

Why Choose Prestige Floors for Wood Flooring?
Maple, Oak, Mahogany, & Exotic Wood Flooring Available
Working with Keller Homeowners Since 2006
FREE In-Home Estimate & Fast, Clean Installation
Solid Hardwood Flooring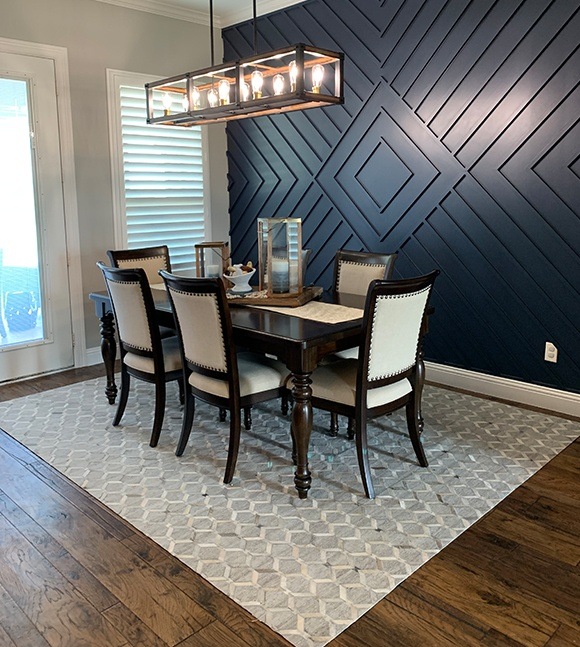 Just like the name indicates, with solid hardwood flooring, each individual board is made from a single piece of lumber, whether it's maple, oak, mahogany, or an exotic. This gives the entire floor incredible strength and durability, which is why wood flooring is typically quoted as having a 100+ year lifespan! While it may need to be refinished from time to time, you can count on your wood flooring looking great and lasting the entire time you're in the home. It's also a great thing to highlight if you're thinking about selling, and real estate agents are drawn to it like a moth to a flame.
And, because wood flooring is made of a 100% natural material, it doesn't contain the chemicals or attract allergens like other flooring materials. It's actually been shown to improve the air quality of the interior of the home. Coming in a wide variety of colors, it can be made to perfectly match any décor or design choice, and it will often be the first thing people notice as they step into a room.
Engineered Hardwood Flooring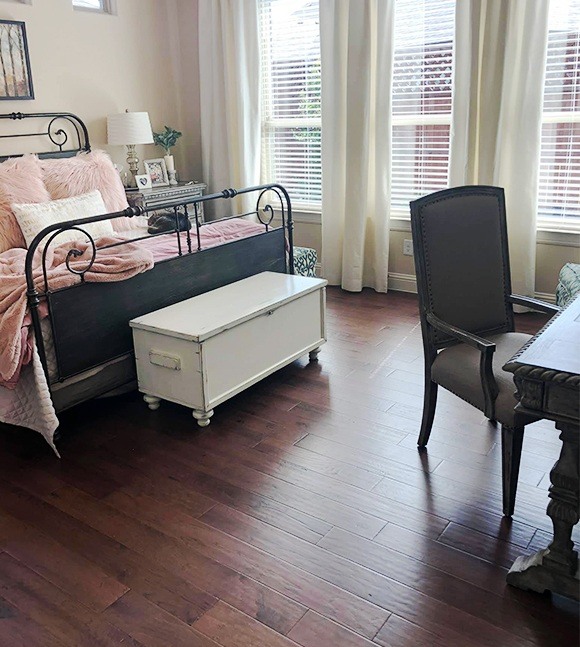 Engineered hardwood flooring is 100% wood just like solid hardwood, but there is a distinct difference. Instead of each board being made from a single piece of lumber, the flooring is topped with a piece of hardwood, and the middle is made up of thin layers of composite wood that are pieced together using intense heat and pressure. On the bottom is another layer of pure wood. The grains of the internal layers are placed in a crisscrossing pattern, making the flooring extremely durable and more resistant to humidity compared to traditional wood. This means it's an ideal choice for any room in the house, including full bathrooms.
Just like solid hardwood, engineered hardwood comes in a wide selection of colors and styles that can be suited to anyone's preference. Installation is relatively simple, as is maintenance, and the flooring can be trusted to last for many decades as well.