Tile Flooring – Keller, TX
Enhance Every Space
with Gorgeous Tile
Tile flooring has been around for centuries, and it is still extremely popular today, no matter the décor of the home. With Prestige Floors, you can get tile flooring that's customized in any number of ways to fit your needs. You can choose from different colors, finishes, patterns, and even add an aged-look to bring more depth to any space. Perfect for indoors and out, we're happy to work with you to determine the ideal design and placement of tile flooring in your Keller, TX home, and you can contact us today to schedule a FREE in-home estimate.
Why Choose Prestige Floors for Tile Flooring?
Working with Keller Homeowners Since 2006
Endless Variety of Design Choices
Fully Bonded & Insured Installation Teams
Porcelain Tile Flooring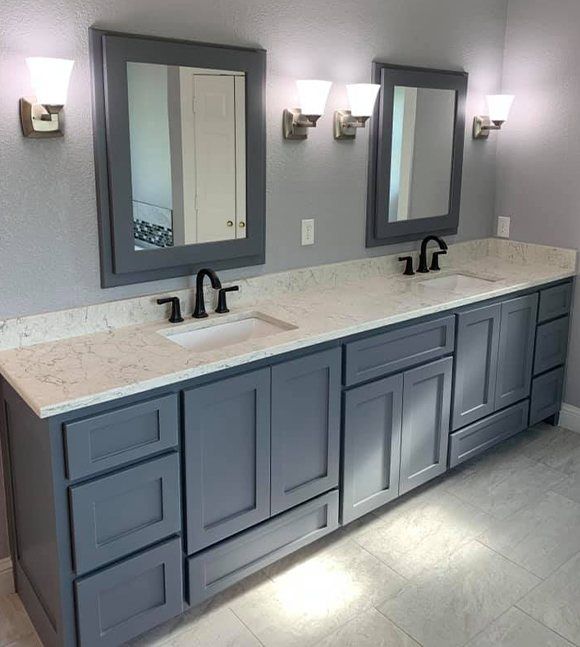 With tile flooring, you really can't beat porcelain when it comes to both style and practicality. Its historic resilience means it's ideally suited for any space in your home, including kitchens, bathrooms, and even patios, and the design options are virtually limitless. Cleaning and maintenance are extremely simple, and whether you choose a matte finish or a polished one, you won't have to worry about redoing it, and you can trust the flooring to stand up to daily wear and tear while still looking fantastic.
Ceramic Tile Flooring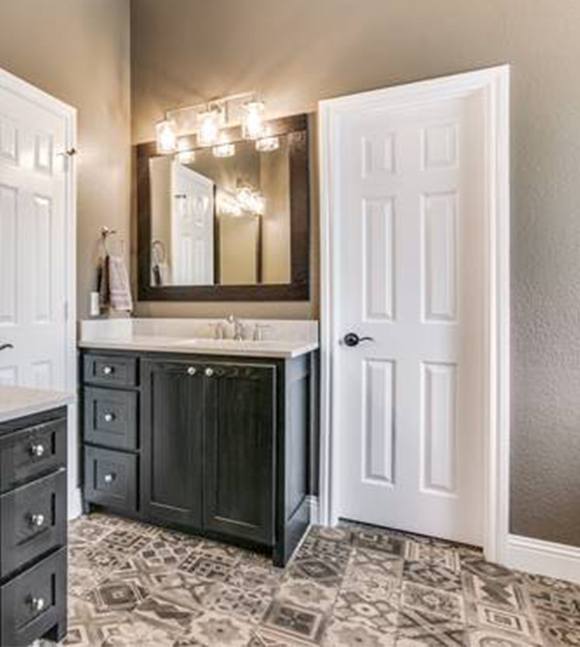 Ceramic tile flooring looks and feels like porcelain on the surface, and it comes in just as many varieties, but there is one distinct difference. Ceramic tiles are more porous, which means they easily absorb moisture, so you wouldn't want to place them in kitchens, bathrooms, or patios. They can still be beautiful and reliable in living areas, bedrooms, and activity rooms, and they offer the same benefits when it comes to easy maintenance and cleaning as porcelain, all at a distinctly lower price point that may be better for some budgets.
Custom Bathroom Tile Floors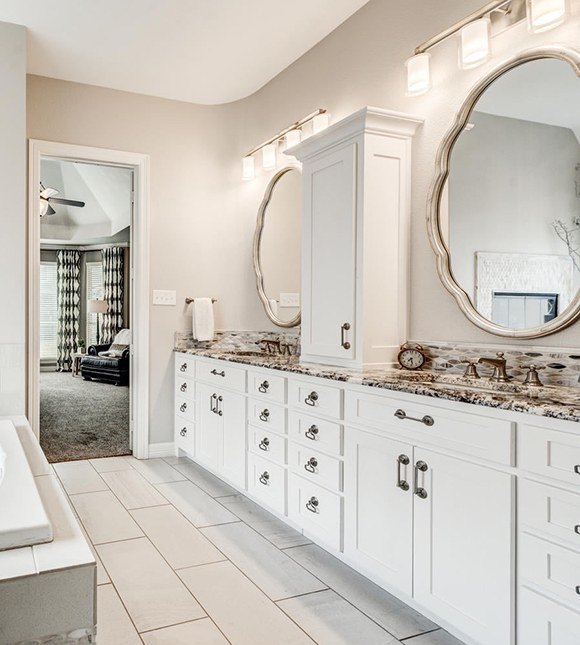 Looking to redo your bathroom? Adding or updating tile flooring is a great way to do exactly that, and we can provide custom tiles that express your style and liven up the space at the same time. In addition to being aesthetically-friendly, we can also provide flooring that is designed to stand up to the moisture and humidity common in bathrooms so that you can trust your investment to last. From warm and stately to light and fun, tile flooring provides any number of ways to enhance your bathroom.
Custom Kitchen Tile Floors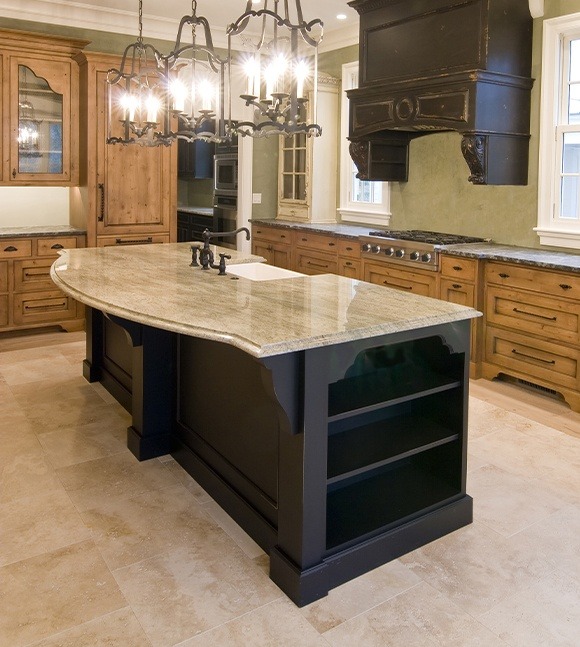 The busiest room in most houses, the flooring in a kitchen needs to offer the best of everything when it comes to style and durability. Whatever vision you might have for your kitchen, we're ready to bring it to life so you can enjoy it each and every time you cook for your family or host unforgettable gatherings. Do you want a sleek and modern look or something more homey and inviting? We'll provide you with top-quality tile flooring that will stand up to both common messes and father time.