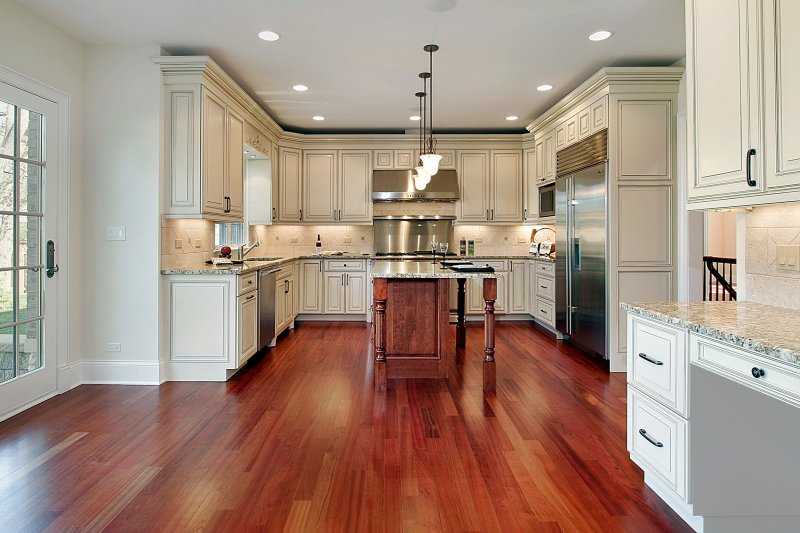 Thinking about wood flooring for your kitchen or living room? Want a more cohesive look that extends throughout your house? There is nothing more elegant and luxurious than a natural wood aesthetic, and it's why so many homeowners incorporate it into their remodels. Read on to discover four reasons you should choose this type of flooring when preparing for your next renovation.
It Increases the Value of Your Home
There is a reason so many homeowners lay wood flooring – it increases the value when it's time to sell. Many interested buyers will happily pay more when they walk in and notice the beauty that comes with this type of material. Apart from its ability to reduce allergens (often held in by carpet), it looks elegant and attracts the eye when visitors arrive. When placing your house on the market, it's a worthwhile investment to trade out the old floors with those made of wood so that you can increase the value.
It Goes With Everything
Wood flooring never goes out of style. Depending on the color you choose, there is a good chance it will blend with whatever style or décor you have in mind. Whether you choose to hang artwork, mirrors, or other unique accents, wood floors will enhance your vision. And what makes it even better is that you can customize it with various shades, colors, and types of wood.
It Can Easily Be Refinished
If you do want to change the look of your wood flooring, you can easily do so by refinishing it, not replacing it. This lowers the overall cost, which is a true benefit for most homeowners. If your floors are currently dark but you prefer a lighter look, talk to a professional who can provide an estimate or offer proven product recommendations to make the process simple and easy to do.
It's Unlikely That the Color Will Fade
One of the other great benefits of wood flooring is that the color is unlikely to fade over time. When considering other types of materials, you'll discover that they fade, become stained, or look worn throughout the years. However, wood rarely ever needs to be replaced and can hold up to normal wear and tear.
Don't discount the beauty, elegance, and luxury of wood flooring. Not only will you be pleased with the completed look, but you'll also be glad you chose it when it comes time to sell your home.
About the Company
Prestige Floors is a small, family-owned and operated business based in Keller, TX. Their husband-and-wife team, Benson and Ashley Kelly, have been improving and transforming the homes of Keller residents and its surrounding communities since 2006. With years of experience and an eye for design, their team is trusted, bonded, and offers only the very best flooring for eager homeowners. Whether you prefer laminate, hardwood, carpet, or one of the many other available options, we are here to help you get the look you desire. If you are interested in replacing your floors or remodeling your home, contact us at (817) 988-2083 to schedule a FREE in-home estimate.