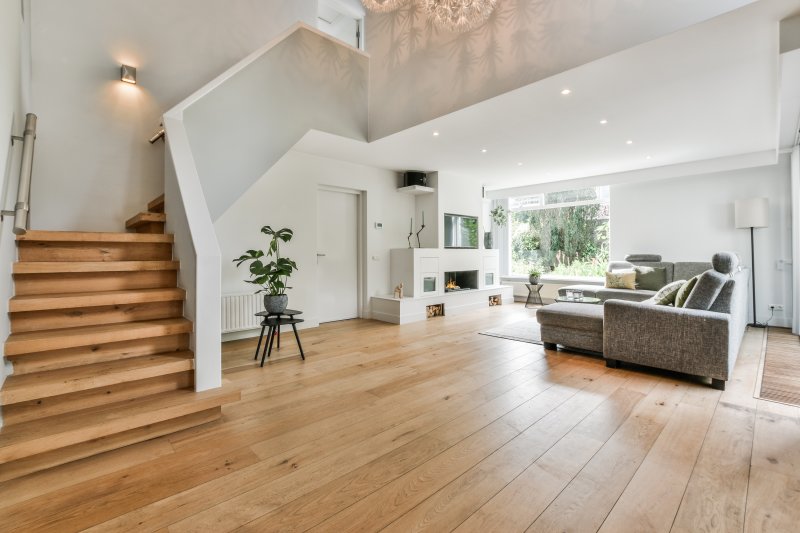 You want to remodel your home's interior, and the biggest overhaul will be the flooring. Deciding which style, material, and design you want to match the rest of the décor and color scheme isn't so easy. While hardwood is what you truly desire, its price tag may have you rethinking your decision. Fortunately, some alternatives can trick the eye while keeping more money in your pocket. Read on to learn which flooring options look like wood but come at a more affordable cost.
Be the Envy of Your Guests with Luxury Vinyl
The printing process used to create luxury vinyl makes it a popular option among homeowners. Designed to look just like hardwood, it can come with an endless array of style options to match a person's unique taste. Many companies can even generate the feel of actual wood to give it a more realistic texture.
Known for its durability as well as its affordability, luxury vinyl can come in various shades. It is also resistant to scratches, which is good news for anyone with pets, and it is waterproof, so spills don't have to be a devastating and costly problem.
Take Your Home to the Next Level with Tile
It may be hard to believe that tile can look anything like hardwood floors, but the truth is that nowadays, manufacturers can take just about any material and make it look like something else. While you might envision white square tile in the bathroom or kitchen, the reality is that you can enjoy the look of hardwood as the feel of tile together!
Not only does this style of flooring allow for easy cleanup if a spill or dirt appears, but it is an excellent choice if you live in a climate that is prone to humidity. Why? Because it is less likely to succumb to mold and more readily resist water and heat.
Let Others Be Fooled By Your Laminate
If you're looking to save money, you can't go wrong with laminate. No longer is it the material that was once found on kitchen floors in the 1970s but instead, it is now being used to enhance the look of a home. Coming in an array of designs and colors, you can easily fool your guests into thinking you shelled out lots of money for authentic hardwood floors.
With a protective coating and water resistance, it remains one of the more highly durable flooring options while maintaining a beautiful appearance that doesn't break the bank.
You have options when it comes to the flooring in your home. By choosing an alternative wood-like material, you can avoid the high out-of-pocket costs while achieving a similarly beautiful result.
About the Company
Prestige Floors is a small, family-owned and operated business based in Keller. As a husband-and-wife team, Benson and Ashley Kelly have been improving and transforming the homes of Keller residents and its surrounding communities since 2006. With years of experience and an eye for design, their team is trusted, bonded, and offers only the very best flooring for eager homeowners. If you are interested in replacing your floors or remodeling your home, contact us at (817) 422-5343 to schedule a FREE in-home estimate.