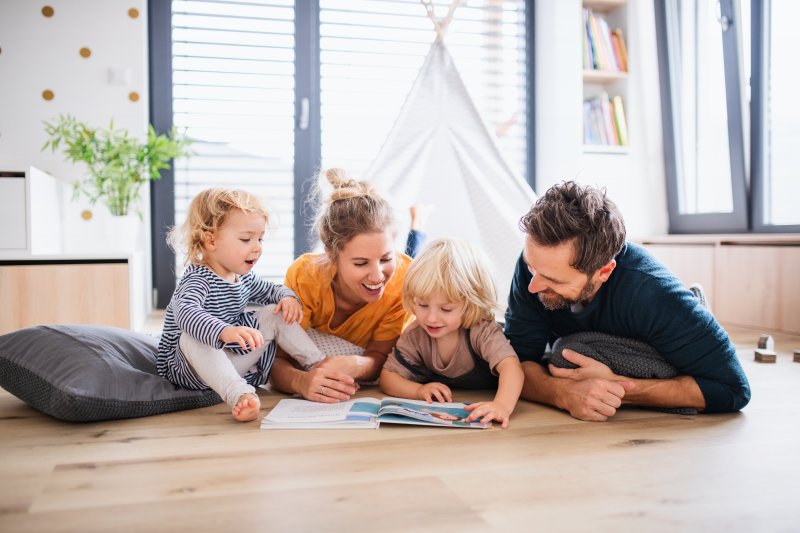 Do you find that you are constantly sneezing while inside your home? Do you often feel congested but chalk it up to seasonal allergies? While part of this may be the problem, the reality is that your floors may also be to blame. Read the following article to find out why there may be a link between your flooring and your health and what you can do to take better care of yourself and your home.
How Can Floors Cause Health Issues?
If you think about it, the type of flooring you have in your home can be a primary reason why you're always sick or struggling to breathe. While some materials might seem more likely than others, the truth is that no matter if you have hardwood, carpet, tile, or vinyl, they can all be culprits.
The reason is that they experience a lot of foot traffic each day, which means germs, debris, dander, and other elements are tracked into your home and settle within the crevices of your floor. If left to remain there for an extended period, it can be stirred up each time someone or something passes by, causing it to negatively impact the air quality in your home, which ultimately affects your overall health.
How to Improve the Quality of Your Health and Home
If you want to do something about the state of your floors and seek ways to safeguard your family's health, there are several ways to do it:
Change out your flooring to something more hypoallergenic. Believe it or not, some materials are made to reduce allergic reactions (i.e., hardwood, laminate, cork, and even some carpets). This can be an ideal option for anyone who struggles with sensitivities to external elements or fibers that can make their way into the home.
Adopt positive cleaning techniques that include vacuuming, sweeping, and mopping regularly. This will not only minimize dust, pet dander, and other allergens, but it will help to keep your floors looking cleaner and more vibrant.
Choose a waterproof flooring that reduces the chances of mold and mildew. Because many people are allergic to these, it can be worth the investment to make the change to your home's floors in return for a healthier family.
Before you go back to the doctor or get more nasal spray, consider that a change in your home's flooring might be all you need to start breathing better and feeling your best.
About the Company Prestige Floors is a small, family-owned and operated business based in Keller. As a husband-and-wife team, Benson and Ashley Kelly have been improving and transforming the homes of Keller residents and its surrounding communities since 2006. With years of experience and an eye for design, their team is trusted, bonded, and offers only the very best flooring for eager homeowners. If you are interested in finding ways to improve the quality of your home with floors that won't hinder your family's health, contact us at (817) 422-5343 to schedule a FREE in-home estimate.