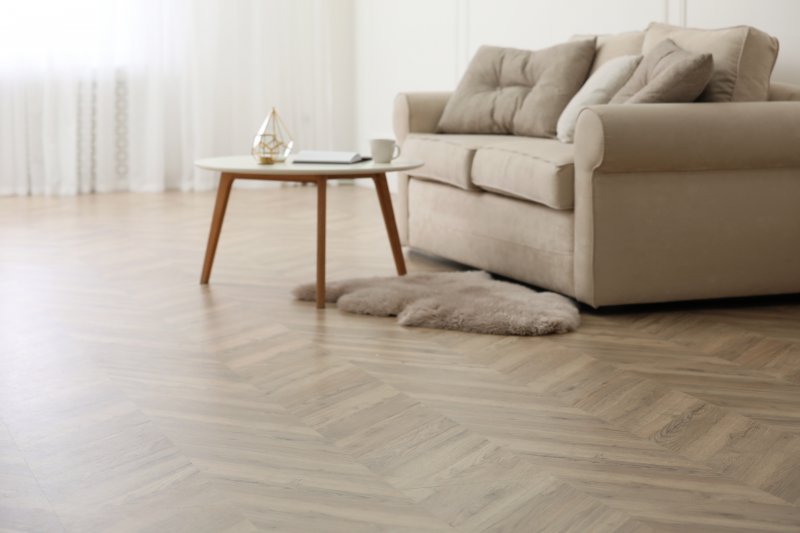 With only a short time before 2024 arrives, you may be thinking about making a change within your home. Maybe you're tired of the kind of floors you and your family walk on each day. With so many options available, you discover that vinyl seems to be the ideal upgrade you need to give your home the boost it deserves. While the holidays may be right around the corner, you might feel as if taking on this kind of project right now is not the best idea; however, before you decide to wait until the new year, learn why fall is actually the best time to lay your new vinyl floors.
What Makes Fall the Ideal Time to Lay Flooring?
It might not seem as if temperature has much to do with flooring, but it does. And if you consider the heat, humidity, and cold that occurs throughout the year, you might agree that fall tends to be the most "comfortable" because of the cooler but not frigid temperatures.
Also, moisture can help or hinder your new floors, which is another reason fall tends to be ideal. Winter months tend to be dry, while spring and summer consist of regular rain.
When laying floors of any kind, fall delivers the best atmosphere for this kind of project. The weather is not too hot, not too cold, and there is still just enough moisture in the air that vinyl planks do not crack or become distorted, which can easily happen during the winter.
What is the Best Way to Lay Vinyl Floors?
First, you should think about whether you want to perform this kind of home improvement project alone or inquire about the help of trusted professionals. It is always recommended that you seek skilled craftsmen and flooring specialists because of their knowledge and ability to get the job done right – the first time.
When it comes to laying vinyl floors, you'll want to make sure that the material has time to acclimate. What this means is that it needs to rest inside your home before being put down so that it can become accustomed to the temperature. Otherwise, you will see that your floors begin to buckle. Instead, this allows them to expand and contract beforehand.
You might also find it helpful to keep your windows open so that any dust or flooring areas that need to be cut can have a way to get out instead of settling nearby.
Once you have your new vinyl floors in place, you will be able to start enjoying them just in time for the holidays.
About the Company
Prestige Floors is a small, family-owned and operated business based in Keller. As a husband-and-wife team, Benson and Ashley Kelly have been improving and transforming the homes of Keller residents and its surrounding communities since 2006. With years of experience and an eye for design, their team is trusted, bonded, and offers only the very best flooring for eager homeowners. If you are interested in learning when it is the best time to put down new floors, contact us at (817) 422-5343 to schedule a FREE in-home estimate.