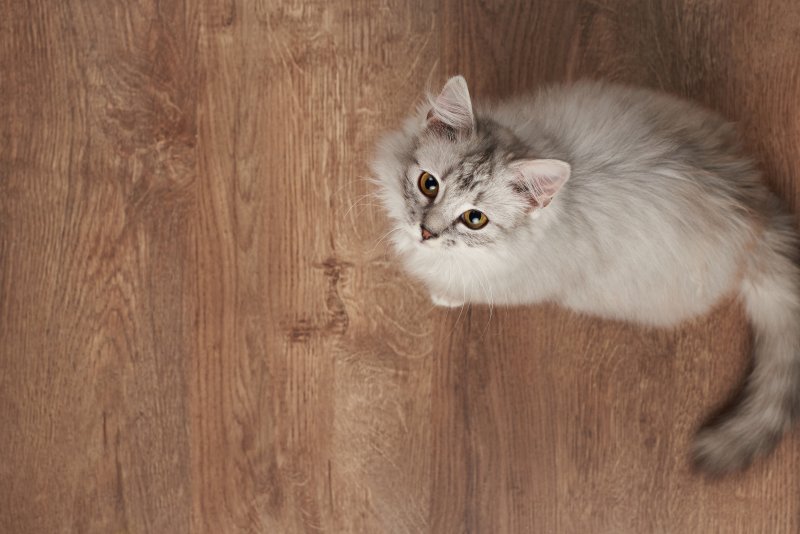 If you have one or more furry felines living in your home, you understand the struggles that can come with maintaining your floors. If you want to avoid more allergens, dander, and potential scratches, and keep your cat(s) indoors, you may want to consider flooring that both looks good and will be able to stand up to everything your pet throws at it.
Consider the Benefits of Tile
There are three things all cat owners must consider when thinking about new floors: scratch-resistant, stain-resistant, and pet hair. Fortunately, when choosing tile, this type of flooring checks all the right boxes. Not only is it highly durable and easy to clean (should your little one have an accident), but it's unlikely you'll notice any scratches. Another winning component of tile is that it is water-resistant.
Also, tile doesn't have to be the plain white you might originally think of. Nowadays, it comes in all types of patterns, so you can customize it to match your home's décor.
Enjoy the Advantages of Laminate
Low maintenance is the name of the game with laminate floors. Unlike harder surfaces, it offers a softer cushion under your feet, which can be beneficial to everyone in the home, including your cat. Durable, scratch-resistant, and easy to clean, laminate gives the look of natural hardwood but is more affordable. It also is more water-resistant, which means it won't expand and contract as much.
Not to mention, working with a professional will allow you to choose a surface print (i.e., maple, oak, marble, granite) that aligns with your style and proves extremely comfortable throughout your home.
Don't Discount Traditional Hardwood
If you simply cannot go without traditional hardwood floors, opt for a lighter color. Why? Because this will help to minimize the immediate visibility of pet hair. Depending on the type of products used to create your hardwood floors, as well as those used to maintain them, scratches can be less noticeable as well. You will find that choosing a hardwood material that looks more imperfect will help to better conceal any potential damages your feline friend might be capable of producing.
Don't feel as if you must choose between beautiful flooring and your cats. Take the time to do your research and learn which material will work best for you, your furry feline, and your home.
About the Company Prestige Floors is a small, family-owned and operated business based in Keller. As a husband-and-wife team, Benson and Ashley Kelly have been improving and transforming the homes of Keller residents and its surrounding communities since 2006. With years of experience and an eye for design, their team is trusted, bonded, and offers only the very best flooring for eager homeowners. If you are interested in cat-proofing, contact us at (817) 422-5343 to schedule a FREE in-home estimate.