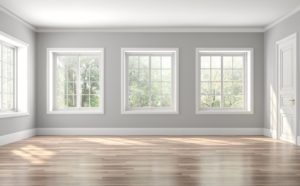 Over the years, we've worked with countless homeowners on their improvement projects. Many of them choose to tackle multiple projects one right after another to completely revamp how their home looks. For example, once they finish their flooring, they then repaint the walls. As a result, we've worked with Platinum Painting multiple times. In fact, Prestige Floors owners Benson and Ashley Kelly have used them for their own home and are friends with Platinum Painting owners, Karl and Marjorie Pickens. As a result, we feel confident recommending them to clients who ask about a painting contractor.
Since opening their doors in 2008, Platinum Painting has spread throughout North Texas. In fact, they have team members in nearly every area of the DFW Metroplex that they've created dedicated websites for the areas they serve.
Keller
Keller is where Platinum Painting started and where Karl and Marjorie call home. If you live in or around the Keller area, this painting contractor should be your go-to for room makeovers.
Arlington
For homeowners in Arlington, there's only one painter we trust and recommend: Platinum Painting. You'll be in good hands with this highly skilled team.
Dallas
The city of Dallas covers a lot of area, and Platinum Painting has helped homeowners from all over the city from condos to three-story mansions. Give this painting contractor a call for your next project!
Frisco
Frisco is quickly growing, and Platinum Painting is proud to be growing with it. As far as painters are concerned, you won't find another company more driven by customer satisfaction.
Flower Mound
Do you live in Flower Mound and want to freshen up the look of your home? This painting contractor goes the extra mile to provide results you'll love for years to come!
Fort Worth
Although there are plenty of painting contractors in Fort Worth, Platinum Painting is the only one that has been ranked #1 on Angie's List for nearly a decade!
McKinney
Platinum Painting knows that they're only as good as their last project. For this painting contractor, this means that they use the industry's most efficient materials and techniques for a flawless finish every time.
Plano
After you've had your floors updated, a fresh new color can breathe new life into your space. Choose the painting contractor we trust—Platinum Painting!
If you want to see a room in your house transform from the ground up, start with Prestige Floors and finish with a painting company that has serviced more than 10,000 homes! Like us, Platinum Painting puts customers first and delivers outstanding results every time—guaranteed!