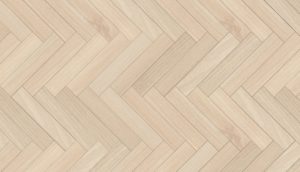 With a new year underway, you might be eager to get started on some of your New Year's Resolutions! And if some of those resolutions include making home improvements or starting exciting new flooring projects, then you might be wondering what's trending lately in the world of modern interior design? Here are some of the latest flooring trends of 2023 for you to start visualizing and working towards.
Retro Meets Future
Based on the 2023 Gucci collection, this trend emphasizes establishing retro atmospheres paired with a futuristic aesthetic, creating new designs and settings with an interesting new style. Look for flooring options with hand-scraped hardwood flooring, wood-look laminate, or even luxury vinyl tile. Hardwood floors provide the look and feel of traditional history, so they're one of the best options for retro flooring. You can incorporate futuristic flair with sleek modern texture and material in your flooring, eco-friendly options, natural textures, and fashion-forward prints.
Embracing Curves
Curved furniture pieces and interior archways have become a growing trend in Europe that has finally begun to find its way here; but curves can also be featured and emulated in flooring! To mimic the twists of serpentine-shaped furniture in flooring, sculpted and tufted pattern carpet can create a sense of movement and give any room a nice flow. Vintage hardwood floors can do the same by showcasing the natural curved lines and knots of the wood.
Colors, Shades, and Hues
Color is trending in 2023—and since the color of the year is the bold Viva Magenta, you should look to add punches of vibrant color to your home décor, including your flooring solutions! Aim to embrace the rainbow when it comes to carpet flooring with vivid shades of yellow, red, blue, green, and more. And with tile coming in hues ranging from cobalt to cadmium, as well as wood flooring featuring all kinds of contrasting tones, you're certain to find an option to make your space even more visually interesting.
Tactile Textiles
Floor patterns are also trending; from herringbone flooring to patterned tile, these options come in several eye-catching patterns and geometric styles. Terrazzo, graphic patterns, marble inlays, and boldly colored slabs are other options that are sure to bring out a luxurious feel. From carpet and wood floors to laminate and tile, mixing and matching patterns of flooring can add quite a bit of character to any room!
If you're hoping that 2023 is the year that you finally elevate your interior design, there's no better place to start than from the ground up—and these trends are certain to inspire you!
About Prestige Floors
Prestige Floors has proudly helped clients in the DFW area improve and transform their homes since 2006! Their team has several years of collective experience and can easily help you achieve the look and design you've been searching for. If you have any questions about the article or you'd like to schedule a free in-home estimate, don't hesitate to reach out online or give us a call today: (817) 422-5343.