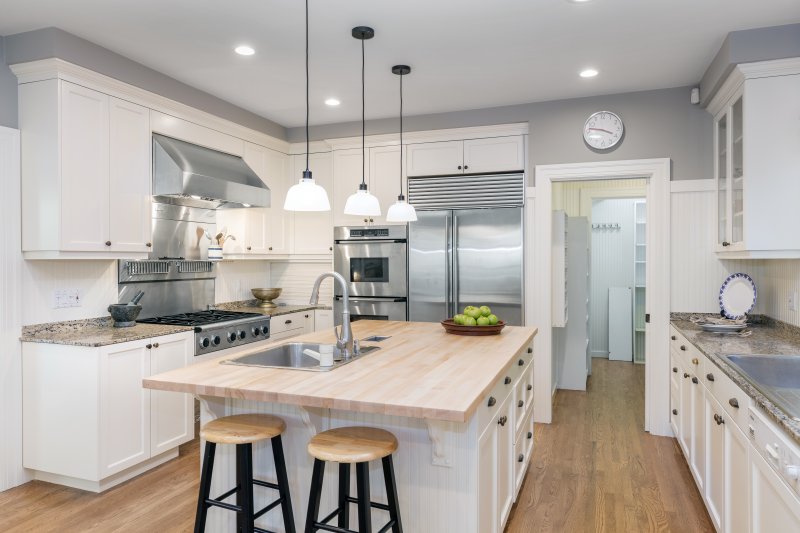 Excited about your kitchen remodel? It is typically considered the most popular room among homeowners because of its ability to bring people together. It also serves to generate good cooking and lasting memories. Creating your dream kitchen takes carefully planning, which is why you need to think about what you want, where everything will "live," and most importantly, how you want this area to function. Here are four things to consider when preparing to start your kitchen home improvement project.
How Do You Plan to Use the Space?
While the kitchen is typically where cooking is done and nothing else, some individuals may need this space to also function as a home office or learning area for kids. You may also want your kitchen to serve as a gathering place for big parties. Establishing your floor plan in a way that allows for optimal functioning will help you decide where to place appliances, seating, and other components that will ensure optimal functioning.
What Kind of Storage Do You Need?
Is it just you and your spouse or do you have multiple kids in your home? Ample storage space is essential no matter how many people are living with you. Knowing where you will place utensils, appliances, knick-knacks, food, and everything else that seems to find its home in the kitchen will help you avoid the reality of continually cleaning a cluttered and chaotic room.
Do You Want an Island?
Islands are popular additions to any kitchen. Not only do they look elegant, but they can serve as an ideal way to declutter your countertops, especially while engaging in food prep. If your home is an open floor plan, working at your ideal can also be a great way to get dinner ready while keeping your eye on the kids. An island is also a great way to create additional seating for a quick breakfast or if you need more available areas for people to sit and eat during a party.
What Type of Flooring Do You Prefer?
The floors in your kitchen need to be durable and functional. Because this is a high-traffic area, you'll want to work with a professional who can provide the right types of flooring that also provide a pleasing aesthetic. Whether it is tile, laminate, or even stone, choosing your floors to not only match your design and style but also the functionality of your kitchen is essential. You'll want to consider floors that can withstand moisture, heat, and various spills as well as constant movement by guests and pets alike.
Creating your dream kitchen can be a fun and exciting adventure. Just make sure you're thinking of all the important components and seek help from a trusted professional before you get started!
About the Company
Prestige Floors is a small, family-owned and operated business based in Keller. As a husband-and-wife team, Benson and Ashley Kelly have been improving and transforming the homes of Keller residents and its surrounding communities since 2006. With years of experience and an eye for design, their team is trusted, bonded, and offers only the very best flooring for eager homeowners. If you are interested in remodeling your kitchen, contact us at (817) 422-5343 to schedule a FREE in-home estimate.