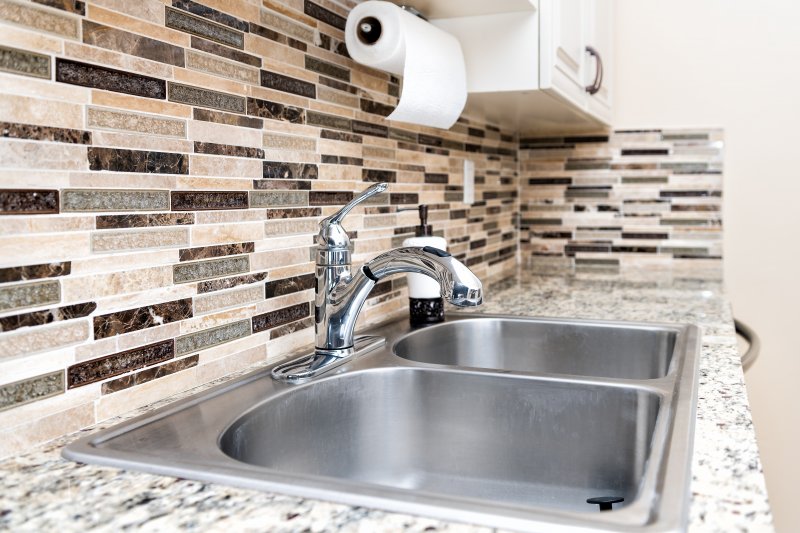 When it comes to a kitchen remodel, you may consider changing out your appliances or replacing your floors. But have you thought about adding a backsplash that might jazz up the décor in your family's favorite spot? Although there are many videos and step-by-step instructions available online that can show you how to DIY (do it yourself), you'll find the results are much more appealing when allowing a specialist to help. Read on to learn what materials work best for a backsplash and how the professionals will do more to give you the ultimate look for your kitchen.
The Benefits of a Backsplash
A kitchen is a place where families come together to eat, talk, and make lasting memories. Whether it is cooking, cleaning, or playing a game at the table, this area of the home often sees more foot traffic than another other. So, if you're thinking about remodeling your kitchen for a more aesthetically pleasing look, there are many changes you can make to breathe new life into your cooking space. While floors, cabinets, lighting, and even appliances may be at the top of your list, you should also consider a backsplash. This added design feature can do wonders for the overall aesthetic, causing family and friends to be in awe the moment they step inside.
But there are other great benefits to this type of remodeling, some of which include:
A backsplash can protect the walls from stains left behind from food and liquids. Over time, without proper ventilation, these remnants can damage your walls and cause mold and mildew.
They can be extremely easy to clean depending on the type of material you choose. Most can be wiped down with a damp cloth, leaving it looking beautiful and clean.
Surprisingly, a backsplash can increase the value of your home by enhancing the look of the kitchen.
Why Professional Installation is Best
Yes, you can essentially install your own backsplash, but what happens if you end up not liking the result? Will you take it down and start over? Not only can that be time-consuming, but it can also be extremely costly, especially if you don't like how it looks once put into place.
Choosing to work with professionals who are experts in kitchen remodels will afford you the opportunity of enjoying a beautifully finished and complete aesthetic that blends in with the space around it. Because the kitchen is such a visible room in your home, and one where most people congregate, it's important that it look and function the way you want it to.
Picking out the right backsplash with the help of an expert is the most effective way to accomplish this goal. Whether you choose ceramic tile, glass, stone, or porcelain, a professional can discuss which one will compliment your countertops, cabinet, and even your flooring. Once in place, you can enjoy a durable and functional design that gives your kitchen that special touch.
About the Company
Prestige Floors is a small, family-owned and operated business based in Keller, TX. Their husband-and-wife team, Benson and Ashley Kelly, have been improving and transforming the homes of Keller residents and its surrounding communities since 2006. With years of experience and an eye for design, their team is trusted, bonded, and offer only the very best flooring for eager homeowners. If you are interested in replacing your floors or remodeling your home, contact us at (817) 988-2083 to schedule a FREE in-home estimate.