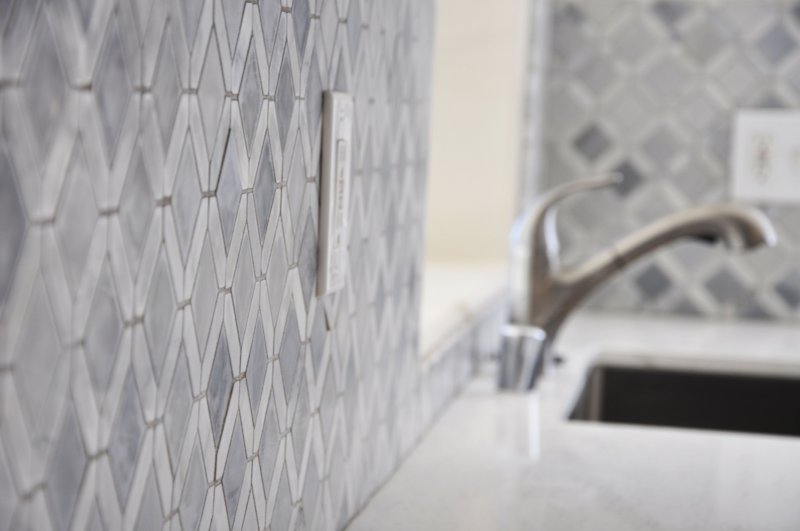 Is it time for a kitchen remodel? Are you tired of the same, boring backsplash that feels drab? It's natural to want to change things up in an area of your home that you spend so much time in, but do you trust yourself to handle the project, or should you let the professionals take over? In this article, we'll look at why it's best to call in an expert who can make sure every detail is exactly what you envision.
Changing Up Your Kitchen
Considered the most popular place within a home, your kitchen is likely to be "the gathering spot." People come together over food – it's a fact. So, it's natural that this particular space should emulate your personal look, feel, and design. But what you liked decades ago may no longer be what you envision today, which is why it can be helpful to change things up. Giving your kitchen a full remodel can help breathe new life into your home.
And one of the areas that might seem small but makes a big impression is your backsplash. Surprisingly, this design element is not only meant to be eye-catching but also, purposeful and effective. It possesses many unique benefits, including:
The ability to protect walls from stains, mold, and mildew.
The ability to raise the price of your home should you be interested in trying to sell.
It is easy to clean because most materials can be wiped down with a damp cloth.
When paired with fresh cabinets, flooring, and appliances, your kitchen will look brand-new.
Professional Installation vs. DIY
But that enhanced and beautiful kitchen you desire can be marred if you try to take on this type of project by yourself. Assuming the backsplash is a simple, easy task that you can handle can lead to unhappy results that only require more time and money to fix. If you're planning to let the professionals take care of the bigger transformations in your kitchen, it's best to go ahead and let them redo your backsplash as well. Here's why:
Attempting a DIY backsplash without the proper tools can cause an uneven and messy look that leaves you displeased and frustrated. Hiring a professional to come in and do the work will ensure that every piece is perfectly aligned, giving you the look you desire without the added mess or stress.
You might think the backsplash you like is what will look best in your kitchen but looking to a professional to help with design elements will ensure that the space, as a whole, looks cohesive.
Because a backsplash serves a functional purpose, attempting to install it yourself can cause stains, mildew, and mold to form if done incorrectly. A professional will make sure it seals and protects as it should.
It may seem like a minor component to your overall kitchen but installing a new backsplash with the help of a trusted professional will guarantee this space looks and feels just the way you want it.
About the Company
Prestige Floors is a small, family-owned and operated business based in Keller, TX. Their husband-and-wife team, Benson and Ashley Kelly, have been improving and transforming the homes of Keller residents and its surrounding communities since 2006. With years of experience and an eye for design, their team is trusted, bonded, and offers only the very best flooring for eager homeowners. If you are interested in remodeling your kitchen, contact us at (817) 988-2083 to schedule a FREE in-home estimate.