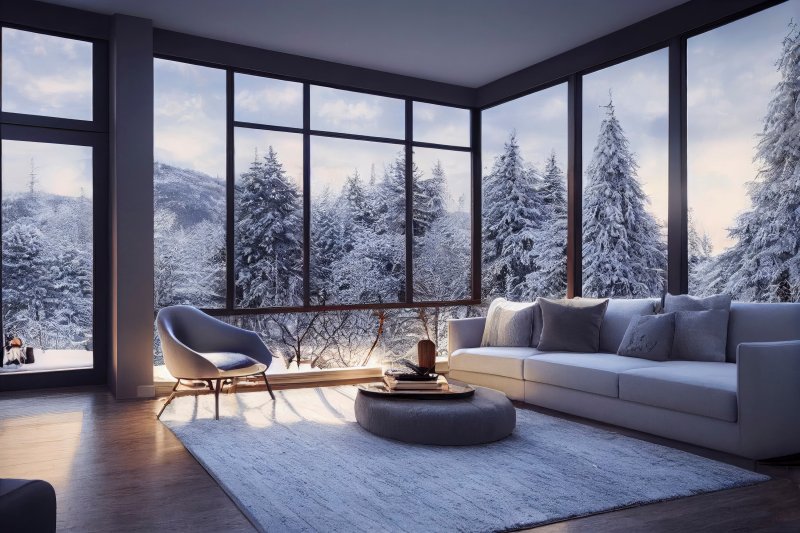 During the winter months, it can be difficult keeping your floors clean. With so much mud, dirt, snow, and other elements coming in from the outdoors, it might seem as if maintaining your flooring is impossible. Fortunately, that is not the case. In this article, we'll go over how to keep carpets clean so that winter doesn't get the upper hand.
Keeping Outdoor Areas Clean
When winter arrives, the idea of cleaning your outdoor patio and porch might seem futile. After all, won't snow, rain, and the wind just undo all your hard work? Yes, but it still needs to be done. Sweeping these areas along with your garage and deck (if you have one) will help to minimize the potential for outdoor elements to be tracked into your home. It's also helpful to have doormats that allow you and your guests to wipe off the bottoms of shoes. An even better tip is to remove them before entering the house! That will guarantee you don't track anything inside.
Vacuuming Regularly
No matter the color or design of the carpet, it's important that you vacuum your floors regularly. Areas of your home that receive a lot of traffic (i.e., living room, bedrooms, hallways) tend to look more worn over time, and debris can make its way into the fibers, creating a dirtier look. Making it a point to vacuum these areas at least twice a week (or more) will keep your carpet looking new. Even if you don't have time to use an upright vacuum, consider purchasing a floor-level robot that does all the work for you!
Treat Spills Right Away
The longer a stain or spill sits on your carpet, the harder it is to get out. This is why you need to be ready to address it immediately. Having the right products to soak up any messes will ensure the longevity of your floors so that you don't have to hassle or frustration of having to replace them sooner than you would like. The good thing to remember, however, is depending on the kind of carpet you choose, some variations are stain-resistant, but you still need to make sure your spot cleaner is nearby just to be safe.
Winter can be a harsh time. While enjoying the beauty of snow might be fun from the couch, you don't want it tracked into your home, so make sure you keep these three tips in mind.
About the Company Prestige Floors is a small, family-owned and operated business based in Keller, TX. Their husband-and-wife team, Benson and Ashley Kelly, have been improving and transforming the homes of Keller residents and its surrounding communities since 2006. With years of experience and an eye for design, their team is trusted, bonded, and offers only the very best flooring for eager homeowners. If you are considering carpet to add a bit of softness to your home, contact us at (817) 988-2083 to schedule a FREE in-home estimate and learn what you can do to keep it looking its best.