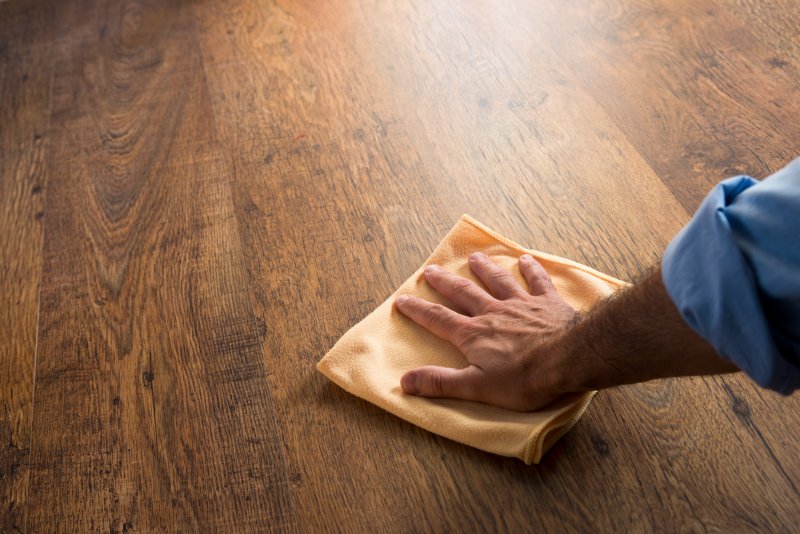 Enjoying your hardwood floors? Want to keep them looking their best 10, 20, or even 30 years from now? Truth be told, it takes work and effort, but it doesn't have to be backbreaking or cumbersome. Before you start creating your own homemade solutions, consider these tips to keep your floors looking their best for years to come.
The Truth About Hardwood
It's beautiful. It's luxurious. It's surprisingly easy to clean. Hardwood floors are the desire of most homeowners and future homebuyers, but the concern with this type of flooring often comes with its upkeep. Fortunately, it's less difficult to maintain these floors than once believed. When equipped with the right tools and products, you can keep them looking brand new even with pets, kids, and nature's elements being tracked inside.
The Dry Method
A vacuum cleaner, broom, or dry mop can do the trick as long as you commit to keeping up with the practice each week. Pet dander and hair as well as food crumbs can leave trails all over your home. By using one of the above-mentioned tools, you can avoid pile-ups and any potential scratches that can develop over time. If you find your pet sheds a lot or that your kids are breaking into the cookie jar a bit too often, you may need to practice dry cleaning your floors more than once a week.
The Liquid Method
Apart from the dry tools you'll use, you'll also find it helpful to employ liquid cleaners as well. This can include purchasing a specialized wood cleaning product from your local home improvement store or creating your own (safe) concoction using vinegar and warm water. By adopting this habit on a regular basis, you'll be able to make your floors shine beautifully. Just be mindful of how much liquid is being placed onto the hardwood. Too much can lead to potential warping. This is why you'll need to make sure you have plenty of dry rags or towels to remove any excess liquid from your floors.
What Not to Do
You may be tempted to purchase a steam cleaner, but this is not a good idea. The reason is that most hardwood floors cannot handle the amount of moisture these products place on them. Unlike flooring that is sealed, those made of wood will absorb the liquid and become damaged over time.
Before you start the process of maintaining your hardwood floors, make sure to check in with a professional who can offer suggestions as to how you should best approach cleaning your floors.
About the Company
Prestige Floors is a small, family-owned and operated business based in Keller. As a husband-and-wife team, Benson and Ashley Kelly have been improving and transforming the homes of Keller residents and its surrounding communities since 2006. With years of experience and an eye for design, their team is trusted, bonded, and offers only the very best flooring for eager homeowners. If you are interested in replacing your floors or remodeling your home, contact us at (817) 422-5343 to schedule a FREE in-home estimate.