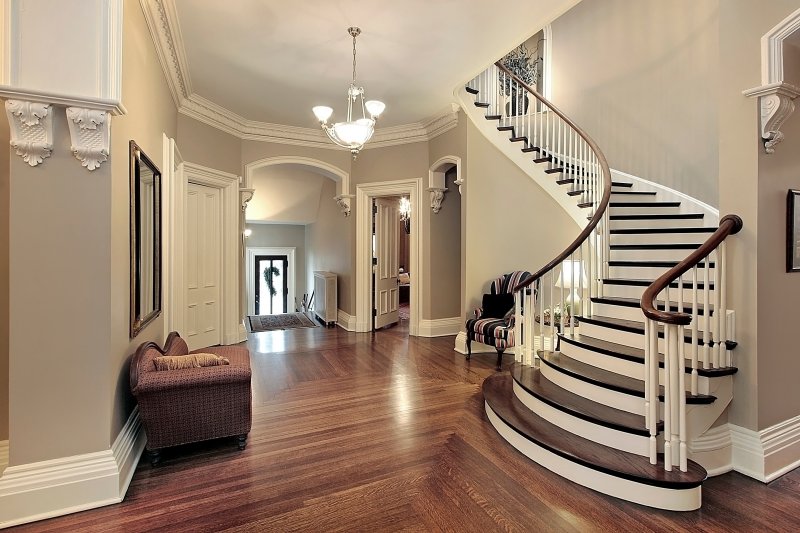 Over the years, you may find that you grow tired of the same look and style inside your home, especially the flooring. Times are changing and trends are quickly evolving. As a result, you want something different, something new. To give each room a boost in décor, vision, and aesthetics, here are four ways you can breathe new life into an older house.
Lay Down Wood Floors
No matter the type of flooring you currently have, you can never go wrong with choosing wood floors. With natural hardwood, you'll fall in love with the colors, patterns, and feel once it is laid down in various areas of your home. Not only can it go with virtually any style or design, but it catches the eye of everyone who visits your home. And if your renovation is part of your plan to sell, don't underestimate the willingness of buyers to offer more when they see new hardwood throughout your home.
Add a Splash of Color
If you want a slightly less expensive way to spruce up your home, add some color to the walls or cabinets. If beige, white, and grey were once the desired look, switch it up with bolder colors or maybe a more modernized aesthetic. Ultimately, it is up to you, but you do want to make sure that your vision remains cohesive.
You can also opt to paint an accent wall instead of an entire room, as this will catch the eye immediately, creating a talking point when guests come over to visit.
Innovate Your Home
There is nothing wrong with having older or no technology in your home, but if you're ready for an upgrade, bring innovation inside by installing smart thermostats, security systems, and even voice-activated controls. These will help to make life easier, especially if enjoy heated floors when walking into the bathroom or want to know what is in your refrigerator so that you can stop by the store before going home to cook dinner.
Trade Out Décor
You might have enjoyed the whole rustic farmhouse look for several years, but if you've decided that it's time for a change, don't be afraid to swap out your current décor for new items. You can always sell what you have and use the money to purchase different items to stylize your home's interior. Whatever captures your attention, find areas of the room that could use a piece of art, a statue, or maybe even a few simple candles. The choice is yours.
Revitalizing your home can be an exciting venture. Keep these tips in mind and watch as your old humble abode transforms into something you truly love.
About Prestige Floors
Prestige Floors is a small, family-owned and operated business based in Keller. As a husband-and-wife team, Benson and Ashley Kelly have been improving and transforming the homes of Keller residents and its surrounding communities since 2006. With years of experience and an eye for design, their team is trusted, bonded, and offers only the very best flooring for eager homeowners. If you are interested in replacing your floors or remodeling your home, contact us at (817) 422-5343 to schedule a FREE in-home estimate.