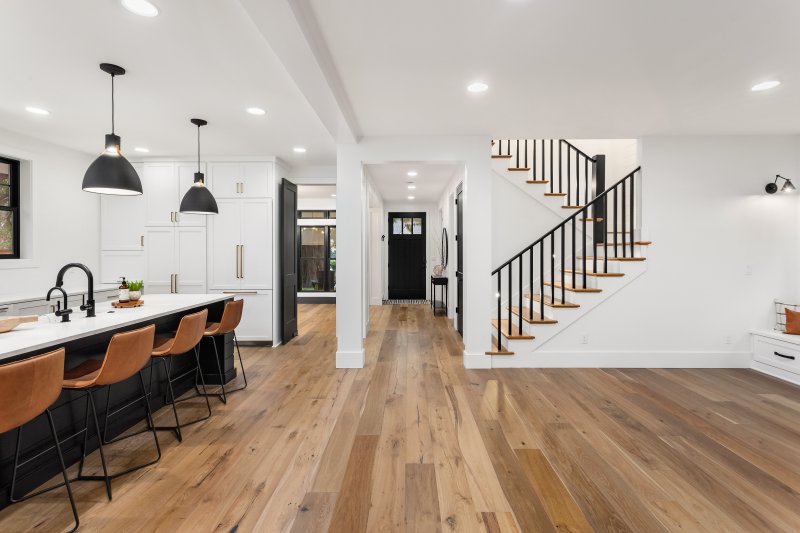 You're ready to completely overhaul the flooring in your home. Eager to remove the old and welcome the new, there are a few things you must consider, one of which is the transition from room to room. While the bedroom may have lush carpet, the bathroom will not. The kitchen may look picture-perfect with stone or tile, but the living room may need hardwood. Discover what you can do to create a seamless flow throughout your house so that you're pleased with the results.
Determine a Primary Flooring
As you plan your renovations, it's best to stick with one type of flooring that will serve the majority of your home. Do you prefer soft carpet throughout the living room, hallways, and bedrooms, or do you want vinyl or hardwood to be the primary? It's up to you, but you'll want to make sure you choose something that will make the transition to another room easier.
Decide How Each Space Will Be Used
Are you transitioning from a bedroom to a bathroom or a kitchen to a living room? Knowing how a specific space will be used will allow you to better plan the types of flooring you will need throughout your home.
If the area you're looking at will receive a lot of foot traffic or be exposed to greater moisture, you'll want to make sure that you opt for a material that will best respond to these factors. While tile is most commonly chosen for bathrooms and kitchens because of how easy it is to clean spills, laminate or vinyl might also be another option.
Look Over Your Options for Color
Unless you're going for a truly unique look, you don't want to have floors that contrast and create an unsightly aesthetic. Instead, look at the main flooring throughout your house and choose secondary floors that complement it.
You might have an expert help you identify if a warmer undertone or cooler shade might be best. Or maybe your floors have various colors, and you want something that will have a similar shade. Although the goal is not to have tile and laminate that match, you want to make sure the two flow seamlessly and create a pleasant look.
Determine if You Need a Transition Strip
Oftentimes, you'll see rooms that have a designated strip of material that separates the two. Made out of various materials, it can be subtle or quite obvious depending on the look you desire. In most cases, homeowners don't tend to use these; however, if the materials are vastly different, it may be necessary.
Sometimes, the height of one kind of flooring can be higher than another, so adding a transition strip can minimize the potential for tripping or other potential injuries.
It's always best to work with a flooring professional when preparing to renovate your home or start from scratch. But no matter how you choose to move forward, make sure you're selecting materials that will give your home the style and look you desire.
About Prestige Floors
Prestige Floors is a small, family-owned and operated business based in Keller. As a husband-and-wife team, Benson and Ashley Kelly have been improving and transforming the homes of Keller residents and its surrounding communities since 2006. With years of experience and an eye for design, their team is trusted, bonded, and offers only the very best flooring for eager homeowners. If you are interested in replacing your floors or remodeling your home, contact us at (817) 422-5343 to schedule a FREE in-home estimate.