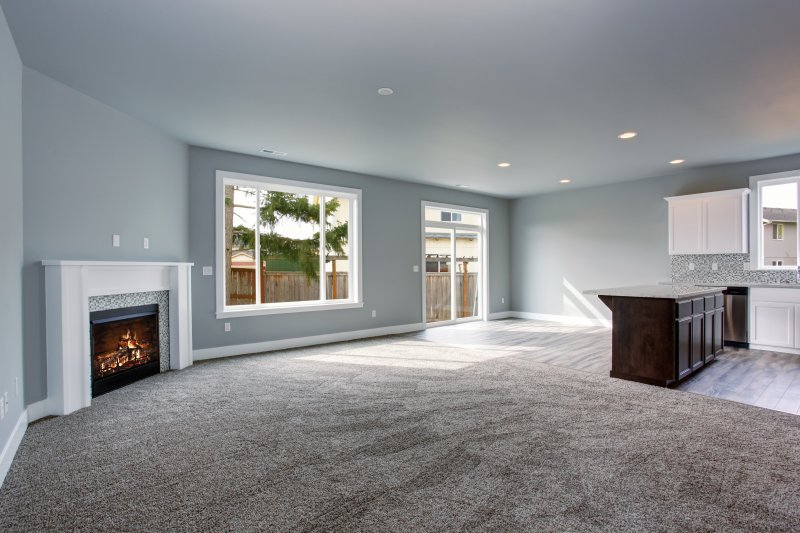 Replacing the flooring in your home is a task. Knowing which material to go with, the look you want to achieve, and making sure you can easily maintain it requires discernment and help from a professional. You know, without a doubt, that you don't want carpet simply because it's too much of a hassle, but is it? Are there misconceptions about this style of flooring that maybe you've gotten wrong all these years? It's time to debunk these three common myths about carpet and start rethinking the benefits.
Myth #1: It's a Chore to Keep Clean
Can stains happen? Yes. Will areas of high traffic become noticeable? Maybe. When dealing with carpet, the last thing you want is to have to drag out the vacuum and even a carpet cleaner on a regular basis. The truth, however, is that the carpet is now much easier to clean and maintain. By vacuuming weekly and performing a deep clean once a year, you can prepare to enjoy a beautiful-looking floor for longer. Yes, as it is with any flooring, you will be required to do a bit of work to ensure it is maintained but using a vacuum once a week is better than paying for wax, polish, wood stripper, and other familiar products to keep wood clean.
Myth #2: Environmentally Friendly and Carpet Don't Go Together
In the past, this statement may have been true, but nowadays, that isn't so. Many of the carpets you'll find today are sustainable and eco-friendly. With a clear focus on green products and ways of living, homebuyers and homeowners are always looking for ways to incorporate solutions that not only save money but are easier on the environment. With carpet manufacturers being more conscious of this fact, many companies use recycled materials during the creation process. Also, because carpet has natural insulation, you'll likely be able to save on your heating bill during the winter.
Myth #3: The Installation Process is Too Much
If you're trying to do it yourself, you may find that installing carpet can be a bit time-consuming. However, if you work with a professional who can quickly, easily, and correctly put down your flooring, the process will be a breeze. While it will be up to you to move the furniture and make room to lay your new floors, you can leave it up to the experts to come in and transform your room into something truly beautiful.
Don't let your misconceptions about carpet keep you from enjoying this beautiful, sustainable flooring. The truths of the past are no more thanks to the advancements in the industry that now allow you to enjoy a warmer, eco-friendly, and luxurious addition to your home.
About Prestige Floors
Prestige Floors is a small, family-owned and operated business based in Keller. As a husband-and-wife team, Benson and Ashley Kelly have been improving and transforming the homes of Keller residents and its surrounding communities since 2006. With years of experience and an eye for design, their team is trusted, bonded, and offers only the very best flooring for eager homeowners. If you are interested in having carpet placed throughout your home, contact us at (817) 422-5343 to schedule a FREE in-home estimate.