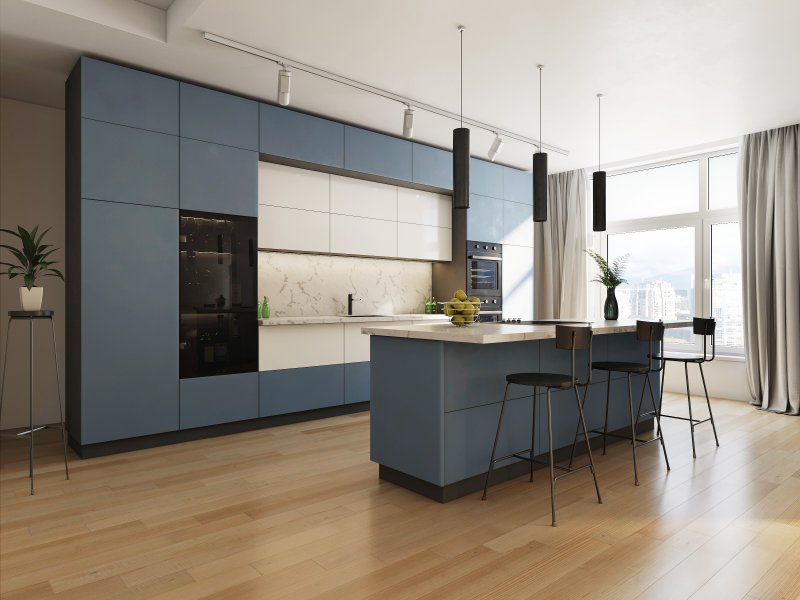 You can't deny that white oak flooring exudes a particular look that is unachievable with darker or more textured materials. Its sleekness, sophistication, and simplistic design make it a popular option this year among homeowners and homebuyers. Because it can easily match almost any color or artistic style, it's not hard to see why so many people are incorporating it into their home building and remodeling projects. If you're ready to change it up inside your home, here are four reasons to opt for white oak floors.
It Comes in Various Flooring Products
Whether you want natural hardwood floors or a more affordable luxury vinyl option, this same white oak style can be achieved. The decision between which flooring is up to you of course, but you'll need to consider the placement, traffic level, and desired upkeep. This will help you to determine if hardwood or luxury vinyl is better suited for your home. Don't forget, your budget will also play a role, so if you're unsure, ask a professional who can offer a personalized quote.
It Is Highly Versatile
Are you going for that farmhouse chic look? Maybe you prefer a sleek design with small and simple décor pieces to help the room appear clean and cohesive? You will find that white oak wood flooring is highly versatile and can be matched to nearly any interior design style. When a person enters the room, you can excitedly watch as their eyes lower to the floor and quickly gaze in awe of how the area looks and feels. While it may become the focal point, it will remain just subtle enough that you can show off your desired aesthetic throughout the room.
It Can Help to Make a Room Feel Larger
Whether you're living in an apartment or home, if there is a space or room that you want to appear larger, you cannot go wrong with white oak flooring. Its vertical grain along each plank causes the eye to extend, making any small area feel bigger. Not to mention, its smooth texture is comfortable to walk on and offers a warmth that is difficult to achieve with other styles of flooring. Also, white oak floors can have a matte or glossy finish. Depending on what you hope to achieve with the aesthetics of your home, a matte finish may be more appropriate if you're aiming for a more casual look. A glossy finish, however, may be the best option for more upscale or vintage rooms in your home.
You Can Embrace a Longer-Lasting Floor
If you're like most homeowners, your decision to remodel your home comes with choosing materials and products that will last a long time. If you opt for white oak hardwood, you can expect your floors to last many years as long as you commit to taking proper care of them. Although it's normal for floors to wear over time, you can breathe new life into them by sanding and re-staining them. Of course, if longevity isn't as big of a concern but instead, you prefer floors that hold up to stains, luxury vinyl is where you'll want to focus your efforts.
Give your home the boosted look it deserves with white oak flooring. Once you see the results, you'll wonder why you didn't embrace this beautiful, smooth, and elegant option before!
About the Company
Prestige Floors is a small, family-owned and operated business based in Keller. As a husband-and-wife team, Benson and Ashley Kelly have been improving and transforming the homes of Keller residents and its surrounding communities since 2006. With years of experience and an eye for design, their team is trusted, bonded, and offers only the very best flooring for eager homeowners. If you are interested in replacing your floors or remodeling your home, contact us at (817) 422-5343 to schedule a FREE in-home estimate.