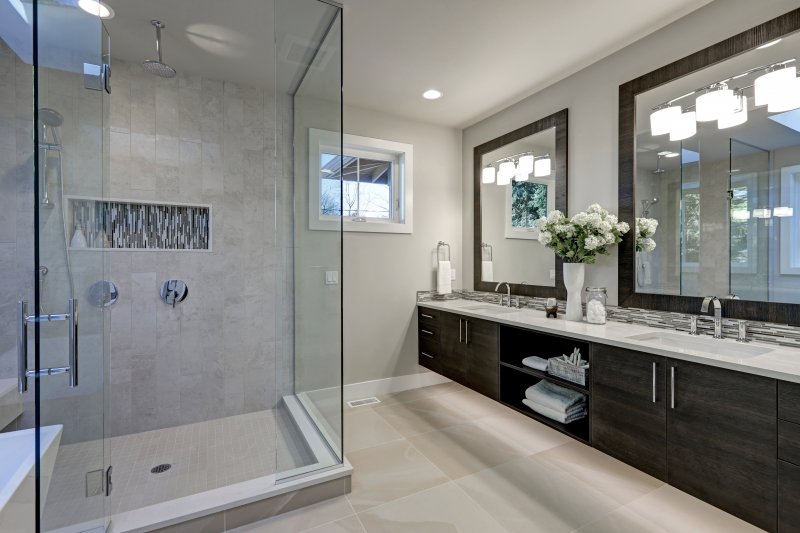 If you're like most people, you dislike cleaning your floors. Whether it is mopping, vacuuming, or using special products to ensure a shiny finish, you'd rather spend your time doing just about anything else, right? Fortunately, there are plenty of low-maintenance flooring options available that can make upkeep a breeze. Whether you are planning to buy new floors or replace your existing ones, learn which materials will save time when cleaning around the house.
Carpet Isn't What It Used to Be
Unlike carpet that was used 20 or 30 years ago, today's materials are much easier to clean. Yes, vacuuming is a necessity, but stains and spills no longer need to be as stressful thanks to most carpets being treated with stain-resistant products. Not to mention, they are much more durable and a safer surface for wobbly infants learning to walk or a fully energized toddler to run around on. Carpet is also a highly affordable option if you are looking to make changes to your home while adhering to a budget.
Tile Makes It Easy
Ever wonder why you typically only see one type of flooring in bathrooms? It's because tile is much easier to clean when wet than carpet or wood. While it can be slippery and a bit dangerous if you're not careful, especially in high-trafficked areas of your home (like the kitchen), you can always opt for a stone that is waterproof or a sleeker and more modern look that stands up to the moisture and humidity found in bathrooms. No matter how you choose to pick up the messes found in the tiled areas of your home, you can rest easy knowing it takes little time to keep your floors clean.
Get the Look of Hardwood Without the Work
Like the luxurious look of hardwood but don't want the upkeep? Luxury vinyl tile is a great way to achieve the same beautiful aesthetic without time-consuming maintenance. Not only is vinyl tile durable against heavy foot traffic and scratches causing by pets or furniture, but it is easy to clean. Also, you can enjoy a stain-resistant floor, so spills are no longer a problem!
No matter the type of flooring you choose, it's best to talk to a professional who can visit your home and provide a free estimate. Want hardwood floors? The truth is they're not that hard to maintain, and they can last decades or longer, making them a valuable and worthwhile investment.
By learning which materials will work best for your individual needs, you can make the right decisions for your home and family.
About the Company
Prestige Floors is a small, family-owned and operated business based in Keller, TX. Their husband-and-wife team, Benson and Ashley Kelly, have been improving and transforming the homes of Keller residents and its surrounding communities since 2006. With years of experience and an eye for design, their team is trusted, bonded, and offer only the very best flooring for eager homeowners. If you are interested in replacing your floors or remodeling your home, contact us at (817) 988-2083 to schedule a FREE in-home estimate.