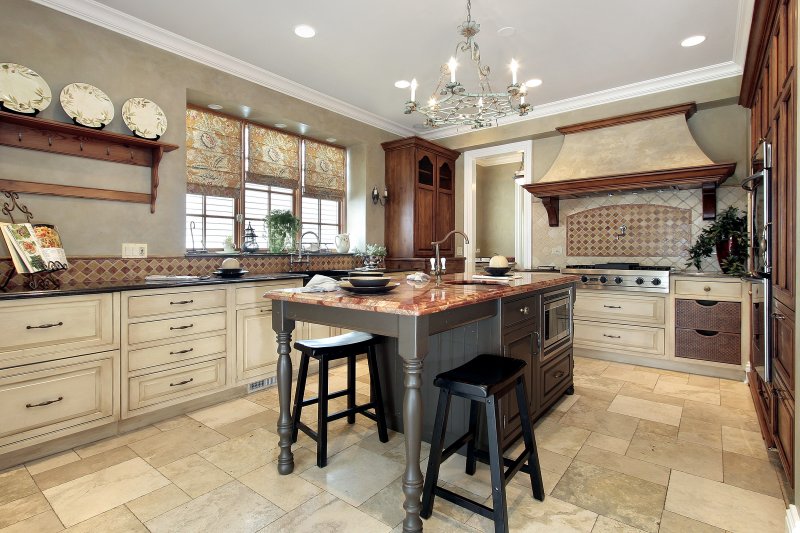 When you envision tile flooring, you probably think of the traditional white, right? Because this is most commonly used in bathrooms and kitchens, it tends to be the go-to color for most people. However, how your room is laid out, its size, and your personal preference can all play a part in determining the shade of your floors. With tile being so versatile in its hues and patterns, it's time to consider a few different factors before settling on which color you'll choose for your home.
How Room Size Determines Tile Size
Part of updating your home isn't just focusing on different shades. You'll also need to look at the size of the tile you want for a particular room. Is it a large or small area? Depending on your answer, you'll need to look for a tile that fits. Naturally, bigger rooms look best with larger square or rectangular tiles while smaller areas offer options for tinier mosaic patterns.
How Room Use Determines Tile Color
Apart from the size of the room, you'll also need to consider how the area will be used. This will serve as your guide in determining the color of your tile floors. Living spaces, kitchens, and hallways are considered "high traffic," which means they are frequently walked on. Whether it is dirt, mud, or any other type of debris, you don't want to be constantly cleaning these floors, which is why a darker shade will often look best. It can also help hide scuffs, which can be bothersome to see on lighter flooring. However, if you plan to remodel and put new tile down in your bathroom or a sunroom, you may find that adding unique patterns or colors helps to make these areas stand out.
Use a Color Wheel for Inspiration
If the size and purpose of the room still leave you feeling confused as to which color you should choose for an area of your home, look for inspiration by breaking out the trusted color wheel. Whether you want a more vibrant look that includes multi-colored tiles or a more relaxed, neutral look with earthy tones, the choice is yours. A color wheel and online research can give you the help needed to bring your vision to life.
It's important to take into consideration your style and décor, as you want everything to flow nicely. Walking into a part of your home where your floors don't compliment your cabinets, countertops, or overall aesthetic can make for an unpleasant experience. Allowing a professional to help you through the process can be one of the best investments you'll make, as they have the experience, knowledge, and eye for what will and won't work best for your home.
About the Company
Prestige Floors is a small, family-owned and operated business based in Keller. As a husband-and-wife team, Benson and Ashley Kelly have been improving and transforming the homes of Keller residents and its surrounding communities since 2006. With years of experience and an eye for design, their team is trusted, bonded, and offers only the very best flooring for eager homeowners. If you are interested in replacing your floors or remodeling your home, contact us at (817) 422-5343 to schedule a FREE in-home estimate.