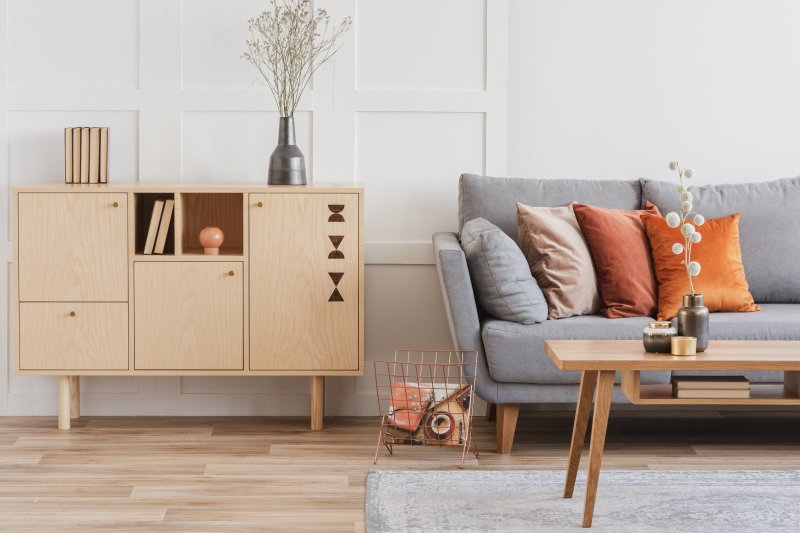 When preparing to install new flooring in your home, you may begin to wonder where you should plan to store your furniture. After all, it will need to be removed in order for the carpet, wood, laminate, or vinyl to be removed and replaced. But where will you put these big, bulky items? No matter if your space is large or small, here are three areas you can consider housing your couch, chair, and other accent pieces when getting updated floors.
Use Another Room
If the rooms inside your home are large enough, it might just be easier to move your furniture into this separate space. Not only will it be out of the way, but you can easily shut the door and tell others to keep out until it's time to move it back into its original place. However, this may prove difficult if you're moving an entire bedroom or living room suite. It is often easiest with fewer, small pieces, but it's certainly worth trying if the space allows for it.
Think Beyond the Walls of Your Home
If you have an outdoor shed or large garage, you can use this available space to house your furniture while installing new floors. Of course, you want to make sure the area is thoroughly cleaned before moving your pieces, but this can be a great way to keep everything out of the way while also reimaging how you would like your room to look once the flooring is laid and your pieces are ready for placement. Using helpful interior design tips and tricks can be beneficial in giving new life to a space that feels and looks brand-new. Don't be afraid to try an updated look by switching furniture around or incorporating alternative colors.
Think Long-Term Storage
If your home is preparing to undergo a full remodel with new floors being placed in each room, it may be time to research local storage facilities. Many offer month-to-month payment options if you have an idea as to how long it will take for professionals to lay the flooring. You'll need to make sure, however, that you get a storage unit that is large enough to store living, bedroom, office, and other furniture pieces in such a way that doesn't cause damage.
No matter how you choose to store the stuff in your home, keeping it out of the way during the remodel is essential if you want optimal results. And by updating one part of a room, you may become inspired to change up your seating or décor, but if not, you can trust that your furniture will look better than ever when positioned on new and beautiful floors.
About the Company
Prestige Floors is a small, family-owned and operated business based in Keller, TX. As a husband-and-wife team, Benson and Ashley Kelly have been improving and transforming the homes of Keller residents and its surrounding communities since 2006. By providing the best flooring for current homeowners, they are a trusted professional who stands behind their product. If you are interested in replacing your floors or remodeling your home, contact us at (817) 988-2083 to schedule a FREE in-home estimate.