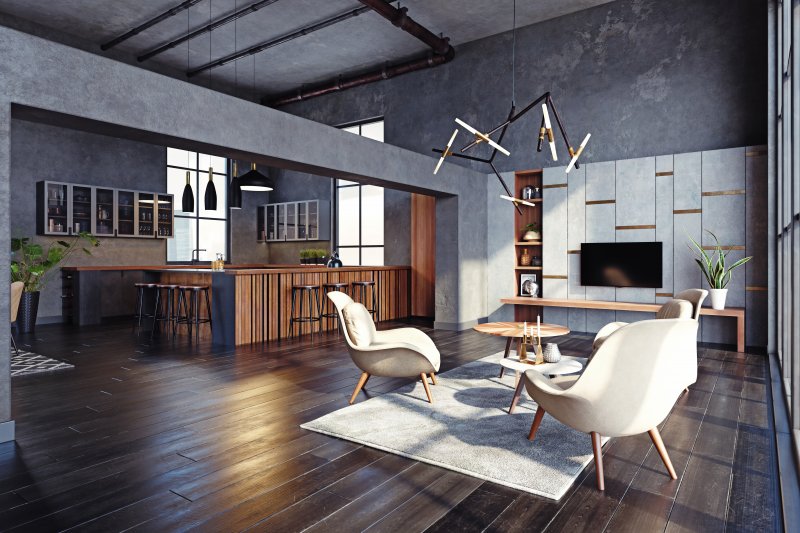 Remodeling your home can be an exciting venture. New cabinets, doors, windows, and flooring means trading out the old for something updated and more readily aligned with your vision and style. But when it comes to choosing the type of floors throughout your house, you might wonder if dark or lighter colors are better. To help you navigate this process, this article contains a few things you'll want to consider before deciding which option is right for you and your home.
Light Floors: Where Versatility Meets Visible Debris
When planning what you want a room to look like, there's a good chance you're already envisioning a room that exudes a lot of lighting or something more subdued. If you tend to look at home design magazines or online portfolios, you'll find yourself drawn to a specific style or look. If this includes light floors, you'll want to consider a few of the following factors:
They are extremely versatile and can blend with most aesthetics
They can make a small space appear much larger
They are capable of matching most colors, making it easier to shop and decorate
They do often show larger stains and dirt and can result in spending more time cleaning. The same can be said for dark pet hair
They do not tend to show scratches quite as easily
Dark Floors: Where Dramatic Style Meets Distinguishable Dirt
If dark floors appeal to your aesthetic desires, you'll find there are endless options to choose from. Nowadays, with so many materials and floor colors, you can opt for a shade that perfectly matches the room, décor, and design. But before you talk to your flooring expert about starting work, make sure to keep these few facts in mind:
Dark floors can be ideal if you want your room or home to exude a dramatic or more sophisticated look
They offer a level of coziness, especially if placed within a bedroom, study, or game room
They can make a room appear smaller if the wall color and furnishing do not offer much light
They are great for larger rooms and open designs
Dark floors can mask a lot of dirt, which means less time cleaning, but they can shine a spotlight on pet hair if vacuuming or sweeping do not occur regularly
They can show scratches from a pet's nails
It's important to go through all the pros and cons of your proposed flooring before making a final decision. Entrusting a professional to help you through this process is a great way to make your home exactly what you want.
About the Company
Prestige Floors is a small, family-owned and operated business based in Keller. As a husband-and-wife team, Benson and Ashley Kelly have been improving and transforming the homes of Keller residents and its surrounding communities since 2006. With years of experience and an eye for design, their team is trusted, bonded, and offers only the very best flooring for eager homeowners. If you are interested in replacing your floors or remodeling your home, contact us at (817) 422-5343 to schedule a FREE in-home estimate.