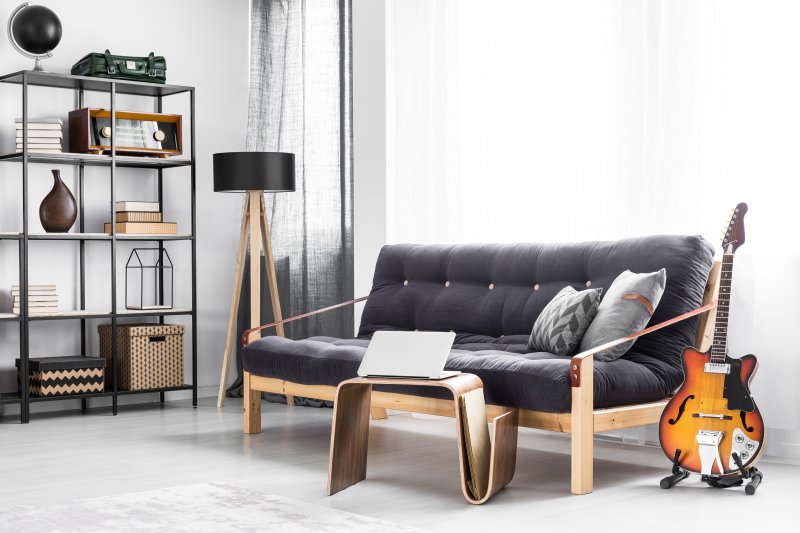 If you're like most individuals, you'd prefer to have a room in your home that is designed specifically for you. Whether you want to call it a man cave or she shed is up to you, but the décor, contents, and vision for this particular area are what you want them to be. No matter if you aim to spend your time crafting in this room, playing video games, or working on your music, the type of flooring you choose can make all the difference in the world. Read on to find out how the right type of floors will help bring this special room in your house together.
Activity-Based Room
From video games and pool tables to multiple TV screens and movie theater-style recliners, a game room can be a great place to go and relax or have some fun. Naturally, you'll want this room to feel inviting and comfortable, so a good option for flooring is carpet. If you're worried about spilling your chosen beverage and causing a stain, don't be! The materials used today to create carpet are highly durable and easy to clean. Spills no longer need to be a concern because of the stain-resistant fibers. You may also be surprised to learn, however, that vinyl and laminate are both great options as well because they're extremely easy to clean.
A Perfect, Relaxing Hideaway
Between work, kids, and other responsibilities that require your attention day-in and day-out, wouldn't it be nice to have a room in your home that you can go and completely relax? It can be like your own little hideaway! To make this area of your house a reality, you might consider hardwood floors or even ceramic or porcelain tile. No matter which material you use, you can trust that the overall look and ease of maintenance will give you a more serene, calming environment that you deserve. Throw in some potted plans, light music, subtle art, and beautiful pictures, and you can easily relax in your own little private getaway.
The Modern Look
Games aren't your thing, and your idea of relaxing doesn't involve laying back and soaking in the "calm." That's okay! If you want a more modern look, you might be thinking about a bar, library, or updated table and chairs that offer an outstanding view of the exterior of your home. With hardwood, engineered wood, or even vinyl flooring, you can walk in still wearing your suit, fix a drink, and sit down to relax and simply take in what your unique style and décor has to offer.
No matter the reason for your own little room in your home, you can easily achieve the look and feel you desire by simply choosing the right floors. If you want help discussing flooring ideas, don't be afraid to talk to a professional who can offer suggestions and recommendations to keep your costs low.
About the Company
Prestige Floors is a small, family-owned and operated business based in Keller. As a husband-and-wife team, Benson and Ashley Kelly have been improving and transforming the homes of Keller residents and its surrounding communities since 2006. With years of experience and an eye for design, their team is trusted, bonded, and offers only the very best flooring for eager homeowners. If you are interested in replacing your floors or remodeling your home, contact us at (817) 422-5343 to schedule a FREE in-home estimate.