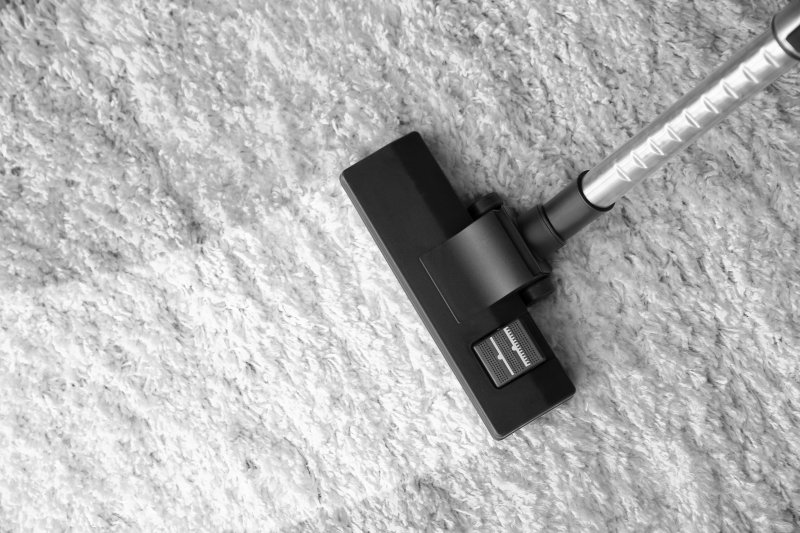 Winter weather can mean spending hours outside playing in the snow, but it also results in muddy boots (and paws) and hot chocolate spills. To minimize the amount of dirt, mud, snow, and other outdoor elements from entering your home and onto your carpet flooring, here are three ways to keep the areas you walk on clean and free of what only winter can track in.
Start With Your Outdoor Patios and Porches
Although it may not make sense at first, keeping your floors clean starts by taking care of the outdoors. This includes the front porch, back patio, and any other areas where leaves, dirt, and other forms of waste can land. Each time you pass through the garage or from the yard onto the patio, all types of debris can come with you and be tracked into the home and onto the carpet.
Regular sweeping, as well as a floor mat, can help to minimize this problem and keep dirt and mud from transferring from the outdoors to the indoors.
Vacuum Regularly
If you only vacuum your carpet floors once every few weeks, you'll need to incorporate this chore more often. The same goes for spot cleaning. Highly trafficked areas in your home need to be cleaned at least once or twice a week to reduce the chances of set-in stains, dirt, and spills. The longer they remain untouched and untreated, the harder they become to remove.
While there are many noteworthy products on the market, you may find it helpful to ask a professional flooring company which spot cleaners and vacuums are best with the type of carpet you have.
Take Your Shoes Off
Do you know people who keep their shoes by the door or in the garage? Have you ever noticed the state of their floors as a result? Those who leave their footwear outside or off the carpet tend to enjoy cleaner flooring than those who do not. Work boots, tennis shoes, and even heels can track in all types of dirt and mud, causing you to cringe and dread the necessary clean-up. By leaving your shoes at the door, you keep winter's damaging effects on your carpet from negatively impacting your home. Instead of spending hours trying to get rid of a muddy stain left behind by snow boots, you can walk freely across your carpet without leaving a trace.
Do your part to keep snow, ice, mud, dirt, and debris from ending up on your floors. Winter and all its elements should be enjoyed outside, not in your beautifully carpeted home.
About the Company
Prestige Floors is a small, family-owned and operated business based in Keller. As a husband-and-wife team, Benson and Ashley Kelly have been improving and transforming the homes of Keller residents and its surrounding communities since 2006. With years of experience and an eye for design, their team is trusted, bonded, and offers only the very best flooring for eager homeowners. If you are interested in replacing your floors or remodeling your home, contact us at (817) 422-5343 to schedule a FREE in-home estimate.