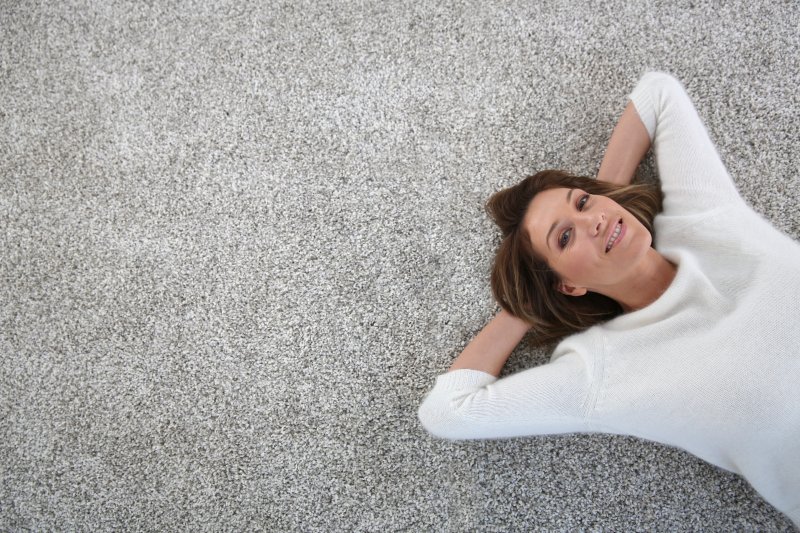 As summer comes to a close and fall quickly approaches, you may be getting excited about cooler weather, sweaters, bonfires, and pumpkins. But this time of year also comes with fluctuating temperatures and seasonal allergens that fill the air. As a result, you may begin to wonder what you can do to make your home ready. If changing up your flooring is something you're considering, you may be tempted to shy away from carpet, but if you choose the right type, you might just be surprised how beneficial it can be at helping you through this particular season. Here are 3 types of carpet that will help you better manage the coming months.
Short Fibers Mean Fewer Allergens
Whether it is you, your kids, or your dog tracking in outdoor allergens, you'll want a carpet that doesn't trap and lock them in. Long, lush fibers may look great, but they'll wreak havoc on your eyes, nose, and throat. Coughing and sneezing are continuous problems when trying to clean these types of floors simply because you're stimulating the fibers, causing dirt, dust, and other allergens to rise and irritate your indoor spaces. Instead, opt for carpets made with short, tight weaves, as this will make it more difficult for indoor and outdoor elements to become trapped.
Synthetic Fibers Mean Hypoallergenic
If you've never considered synthetic carpet before, now is the time. Nylon and polyester are some of the most anti-allergy carpets you can find. Because they're hypoallergenic and easy to clean, you can worry less about breathing in anything that might irritate your sinus cavity. Yes, they're even resistant to mildew and moisture.
Wool Carpet is Ideal
This might be a surprise, but wool carpeting is actually ideal because of its ability to trap allergens. Serving as a form of air filter, it works to soak up indoor and outdoor allergens, creating a more pleasant and welcoming breathing environment. Think about all the chemicals used inside your home that can cause irritation. By having carpet flooring like wool to absorb them, you can breathe more freely and worry less about allergens being stirred up each time you walk on or clean your floors.
When living with carpet flooring, it's important that you keep it clean with regular vacuuming. Not only will it extend the lifespan of your floors but also eradicate anything that might try to keep you from enjoying this time of year.
About the Company
Prestige Floors is a small, family-owned and operated business based in Keller, TX. As a husband-and-wife team, Benson and Ashley Kelly have been improving and transforming the homes of Keller residents and its surrounding communities since 2006. With years of experience and an eye for design, their team is trusted, bonded, and offers only the very best flooring for eager homeowners. If you are interested in replacing your floors or remodeling your home, contact us at (817) 422-5343 to schedule a FREE in-home estimate.