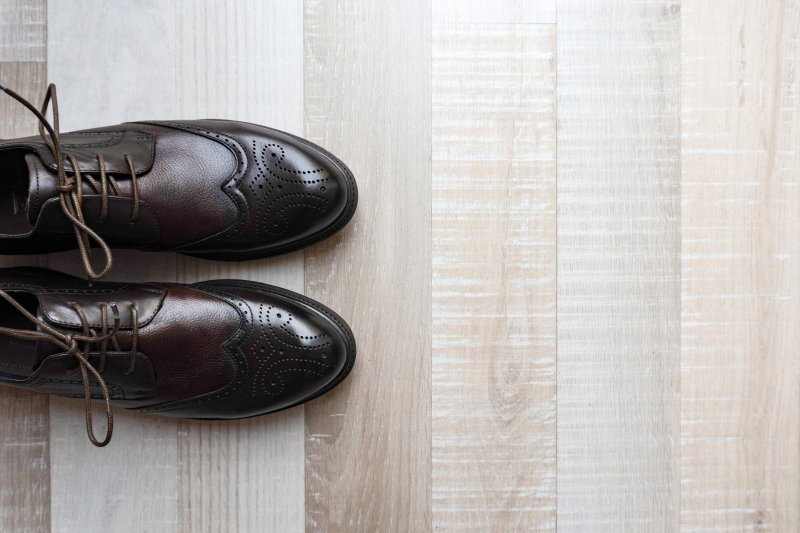 There's nothing better than kicking off your shoes after a long day at work. Feeling your home's flooring beneath your feet should be an enjoyable, comfortable, and relaxing experience, which is why the materials you choose for your home are essential. No one wants to come home to floors that are uncomfortable to walk and stand on. Read on to find out which flooring is the best for bare feet and why moving through your home without shoes is actually beneficial to you and your floors.
What Are the Benefits of Walking Barefoot in Your Home?
Apart from how it makes you feel, which should be positive and comfortable, walking around without shoes on will allow you to walk naturally without the discomfort and contorting heels and tight dress shoes can cause. But this is only possible if you have the right flooring. Those that are uneven or too hard can put you at risk for injury and cause your bones and joints to become stiff. However, once you have floors professionally installed, you can expect them to feel smooth and balanced, allowing you to move from room to room without worrying about any discomfort.
Which Flooring is Best for Bare Feet?
Surprisingly, there are many great materials to choose from when considering what you want to walk on each day when you're not wearing shoes. The most common is carpet flooring, as it proves to be a cozy and comfortable option. Because of the added padding that is placed underneath your carpet, your joints will thank you. Soft to the touch, it can be ideal if you don't like walking on cold floors in the morning, especially during the winter months. Also, carpet is quieter than other solutions, which is nice when you want a relaxing day at home.
You might also consider bamboo floors, as they are friendly to the environment and softer than traditional hardwood. But if you like the look of high-end hardwood, it's a great alternative because you can achieve the same great aesthetic without the expensive price tag while also providing more cushion for your joints and bones.
If you want another environmentally friendly option, try cork! Soft to walk on and capable of maintaining warmth when temperatures plummet outside, you can enjoy a shock-absorbent solution that doesn't make a lot of noise and keeps your toes nice and toasty while inside.
One factor to also consider is large area rugs and mats. If you prefer hardwood and tile, these decorative additions can make this type of flooring easier to walk on, especially if you place cushioned pads underneath.
Before you settle on flooring for your home, think about what you want to walk on day-in and day-out. By choosing a comfortable and aesthetically-pleasing material, your feet, joints, and bones will thank you.
About the Company
Prestige Floors is a small, family-owned and operated business based in Keller. As a husband-and-wife team, Benson and Ashley Kelly have been improving and transforming the homes of Keller residents and its surrounding communities since 2006. With years of experience and an eye for design, their team is trusted, bonded, and offers only the very best flooring for eager homeowners. If you are interested in replacing your floors or remodeling your home, contact us at (817) 422-5343 to schedule a FREE in-home estimate.