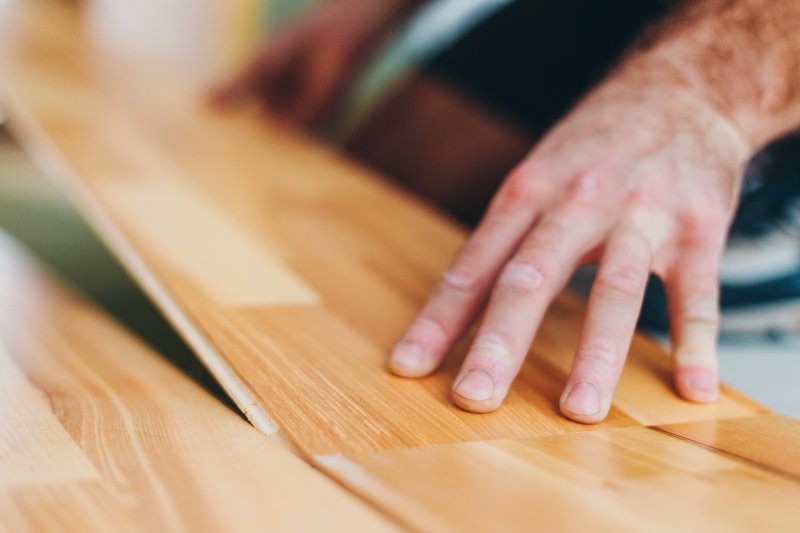 If you're like most people, you don't have an unlimited budget to transform the flooring in your home. When factoring in the material you want as well as the labor that is required to install it, you're probably using a calculator to make sure you stay well within your budget. If you're looking to save time and money, why not consider floating floors? If this is an unfamiliar term that sounds like something only a magician would use, read on to learn more about how this type of flooring can create a beautiful aesthetic without forcing you to empty your wallet.
The Magic Behind Floating Floors
If you think floating floors are something a magician creates using a magic wand, guess again. This unique style of flooring doesn't require nails or glue to hold it in place. Instead, the material you choose connects like a puzzle piece and rests on top of the subfloor, allowing for a faster, cleaner, and cheaper method of installation.
Whether you choose laminate, luxury vinyl, or engineered wood for your home, the tiles/planks easily connect with a tongue-and-grove system. Unlike traditional flooring that requires it to be nailed or glued to the subfloor, these "float" on top and use the sides of the room to remain firmly in place.
Why Choose Floating Floors?
When considering the various type of installation, you will find that floating floors offer many great benefits, some of which include:
They can save time and money when initially installation as well as if you need to replace a board or plank later on
They're a great option for bathrooms, kitchens, and basements should you experience water damage at any point, as they can be easily replaced
Various patterns and styles are available, allowing you to customize your floors to better match the style of your home
You can immediately start enjoying your new floors once the installation is complete
They leave no mess behind
Are Floating Floors a Good Option?
Most homeowners want the look of expensive flooring without the added cost. This is what makes floating floors so appealing. Apart from its beautiful aesthetic, it is a budget-friendly option for individuals who either want a DIY project or a professional to do the work. Allowing a knowledgeable professional to handle the installation process will make it easier for you to sit back and watch the magic happen and know that it is done correctly.
If you're looking to add another element to your dream home, don't settle for traditional flooring. Save money where you can and choose floating floors to achieve the look you desire at a lower cost.
About the Company
Prestige Floors is a small, family-owned and operated business based in Keller. As a husband-and-wife team, Benson and Ashley Kelly have been improving and transforming the homes of Keller residents and its surrounding communities since 2006. With years of experience and an eye for design, their team is trusted, bonded, and offers only the very best flooring for eager homeowners. If you are interested in replacing your floors or remodeling your home, contact us at (817) 422-5343 to schedule a FREE in-home estimate.