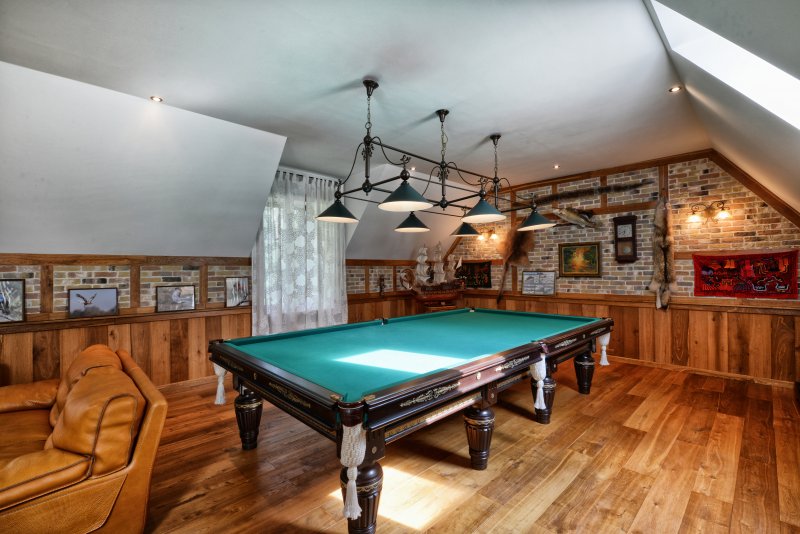 If you have a game room in your home, you're probably one of the most popular people in your family or on the block. Not commonly found in most houses, these areas are ideal for entertaining and can keep people talking about these spaces long after they've left. If you have yet to experience their immense joy and want to turn one of the rooms in your home into a haven for games, relaxation, and entertainment, here are three flooring types to help you get started.
Comfy Carpet
Whether your game room is for kids, adults, or both, you can't go wrong with carpet. Not only is it comfortable to walk on, but it is cozy and creates a warmth that is ideal for those cold winter months when all you want to do is stay inside. Of course, you may worry about stains, especially if you have a small kitchen area. Fortunately, you can choose certain types that are stain-resistant and hold up to foot traffic. Not to mention, you can opt for a design that matches your aesthetics and is highly affordable.
Rustic Hardwood
If you want a more rustic or vintage look, hardwood is an excellent option. You can make your game room appear more luxurious and upscale or more "bar-like." No matter the vibe or look you're going for, hardwood floors can be a great way to get others talking. Also, they can be extremely easy to clean should you or a guest accidentally spill a beverage, which might be likely if you have a wet bar or small kitchen to serve drinks and food for your family and friends.
Durable Vinyl
Vinyl is commonly found in many mudrooms and other areas of a house, but it's also suitable for a game room. Because you will have a lot of wear and tear in this area from kids who love to run or adults who simply like to congregate and chit chat, vinyl is an ideal solution. It can stand up to elements brought in from the outdoors as well as continual movement, and it can blend with virtually any design concept you have in mind.
Make your game room a place where others want to spend their time. No matter how you choose to decorate and incorporate into this area of your home, opt for flooring that will last long, blend aesthetically, and remain a focal point when guests arrive for an afternoon of fun.
About the Company
Prestige Floors is a small, family-owned and operated business based in Keller. As a husband-and-wife team, Benson and Ashley Kelly have been improving and transforming the homes of Keller residents and its surrounding communities since 2006. With years of experience and an eye for design, their team is trusted, bonded, and offers only the very best flooring for eager homeowners. If you are interested in replacing your floors or remodeling your home, contact us at (817) 422-5343 to schedule a FREE in-home estimate.