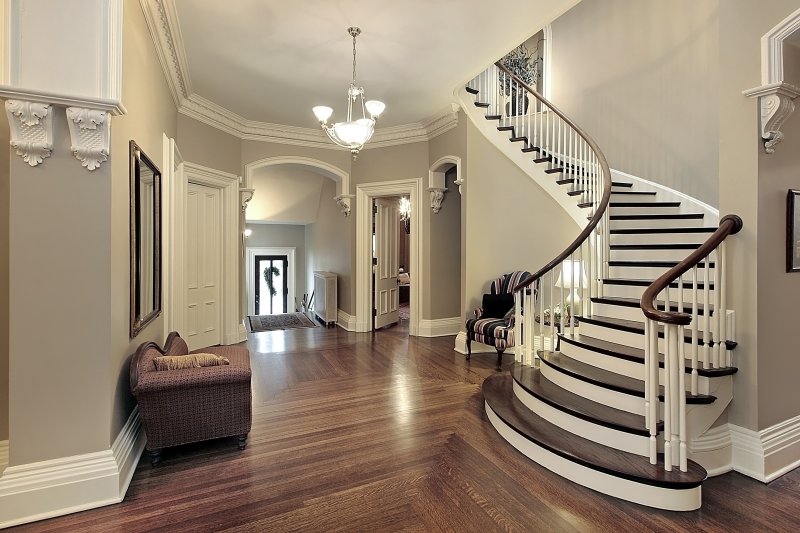 With the holidays quickly approaching, you may be planning to invite family and friends over to celebrate. If you want to get your home ready for all the festivities, there are a few factors you'll want to consider to ensure your entryway flooring is warm, welcoming, and can withstand the amount of foot traffic that will pass through. Here are five things that you'll want to keep in mind if you want your floors to make a good first impression.
Which Type of Floors Make a Stellar Impression?
When walking into someone's home, the first thing you probably notice is their floors. Keep this in mind when hosting others over to your home.
It's not uncommon to see tile but also, hardwood and laminate are equally as popular. Tile is easy to clean and can withstand a lot of different elements and wear and tear. Not to mention, they come in various colors, patterns, and are highly durable. But you'll want to remember that tile is also costly and can be expensive to install; however, your early investment may prove more cost-effective in the long run.
If you don't want the price tag of hardwood, you can always go with laminate, as it looks quite similar. It also withstands scratches, dings, and wear and tear much better, making it a more affordable, yet equally beautiful alternative.
Which Factors Should You Consider?
As you contemplate which type of flooring you want for your entryway, it's important you keep in mind its functionality, durability, and aesthetics. Of course, these are just a few of the many things that will not only keep your floors lasting longer but also be the continued discussion among your guests this holiday season:
Level of Upkeep: Anyone who enters your home must pass through the entryway, so you want a floor that is easy to clean. A high-maintenance flooring will only cause you much work and a dislike for your choice of floors. Instead, opt for a material that can withstand any natural elements that come in (i.e., snow, mud, dirt) but also require minimal cleaning when required.
Coziness: Depending on where you live, this may not be a big issue, but if you experience chilly or frigid mornings, a cold floor will be unwelcoming and uninviting. Choose a floor that conducts heat.
Cost: Most people have a budget, so if you're looking to save on your entryway floors, opt for a material that still meets your other criteria but is easier on your wallet. But don't forget that investing in better material upfront will likely mean lesser money spent in the long run.
Water resistance: Rain, drinks, and all sorts of other wet materials can enter your house through the entryway, so you'll want floors that are resistant to water.
Comfort: If you have kids, you may want floors that are more comfortable to fall on, whereas, if you prefer to focus more on wear and tear, you'll need a material that is easier on aging muscles and joints.
If you're still unsure which flooring will give you the look you want at a price you can afford, you can call a professional to provide an estimate. Once you share your vision, they can provide the right material for your home's entryway floors.
About the Company
Prestige Floors is a small, family-owned and operated business based in Keller. As a husband-and-wife team, Benson and Ashley Kelly have been improving and transforming the homes of Keller residents and its surrounding communities since 2006. With years of experience and an eye for design, their team is trusted, bonded, and offers only the very best flooring for eager homeowners. If you are interested in replacing your floors or remodeling your home, contact us at (817) 422-5343 to schedule a FREE in-home estimate.