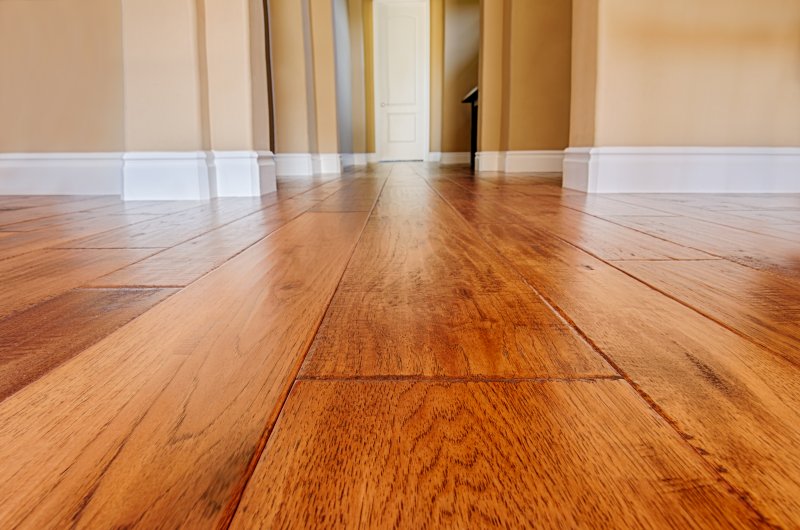 When you think about texture, the first thoughts that might come to mind include food or something you can touch like a blanket or chair. While it's unlikely you'll use condiments or ingredients from your kitchen to spruce up your home, you might be thinking about changing out various décor or furniture pieces to incorporate more texture into a specific area. But have you considered how you might achieve this look with the help of new flooring? Learn how wood, vinyl, or laminate materials can give your space the pop it needs to look brand-new.
Disguise Foot Traffic
One interior design element many homeowners are turning to is flooring that not only looks beautiful but also disguises foot traffic. When living with others, specifically children and pets, your floors can take a beating when it comes to dragging in the natural elements of the outside world (i.e., dust, dirt, pet dander, and all types of weather-related debris). By choosing wire-brushed style flooring, the pulling of the soft grain creates a more intense texture but helps to bring out the beautiful color of the hardwood. It also hides scratches and stains that might be apparent with any other type of material.
Go For a Vintage Look
A soft-scraped floor might be what you prefer if you want the room to look more vintage. With available materials that are much more durable, they can withstand daily foot traffic, and should any scratches appear, it is unlikely they will cause much stir but instead blend in with the existing flooring. With this type of material, the wood possesses soft ridges as a result of a soft-scrape technique.
Embrace a More Natural Aesthetic
If you desire a softer surface and appearance beneath your feet, why not consider hand-scraped floors? Found in many modern, farmhouse-style homes, it appears natural and beautiful to the eye. It also generates a more elegant and cleaner visual even though the texture is generated by craftsmen using a knife to create a uniquely designed look. Also, it takes more time to create this design because of the intrinsic detail.
No matter which style of flooring you choose, make sure that you consult a professional craftsman who can provide an in-home estimate and discuss which option is best for your aesthetic vision. This will help you to stay within budget while revitalizing your room's appearance.
About the Company
Prestige Floors is a small, family-owned and operated business based in Keller, TX. As a husband-and-wife team, Benson and Ashley Kelly have been improving and transforming the homes of Keller residents and its surrounding communities since 2006. By providing the best flooring for current homeowners, they are a trusted professional who stands behind their product. If you are interested in replacing your floors or remodeling your home, contact us at (817) 988-2083 to schedule a FREE in-home estimate.