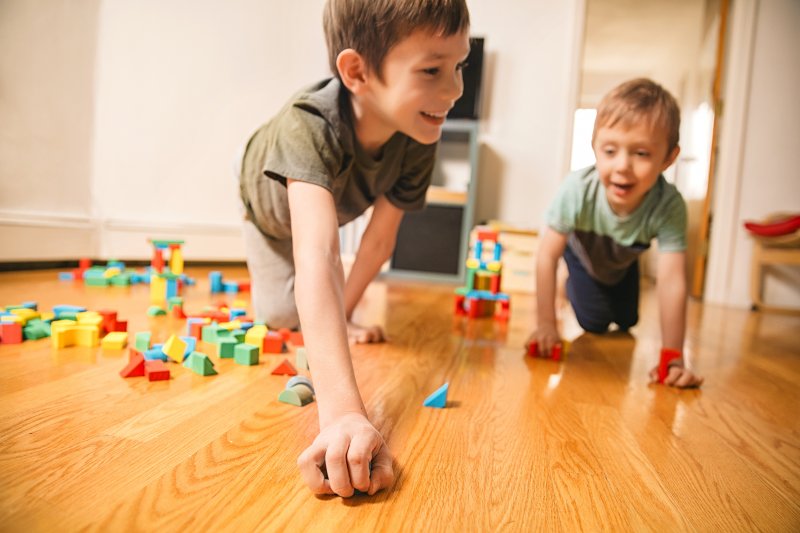 Do you work from home? Are you looking for ways to drown out the noise that comes from pacing pets or rambunctious and energetic kids? No matter the reason, soundproofing your home can be beneficial, especially if you're looking to actually get some work done. While there are ways to do this to your walls, doors, and windows, the flooring you choose can also help minimize the noise. Here are three tips to consider when attempting to soundproof areas of your home.
Think About Which Rooms Need Soundproofing
If you have the original blueprint of your home, this can come in handy. If not, simply write down each room in your home and think about where most noise occurs. Depending on their age, children can be extremely rowdy. Whether it is playing with cars, blocks, or dressing up as their favorite superhero, having a room that minimizes the amount of noise they produce is essential.
Also, if you aspire to start your own rock band but have no garage to practice in, you'll need to make sure the room you establish as your studio is properly equipped so you don't infringe upon others in your home who need some peace and quiet.
Choose the Right Type of Flooring
Once you've identified which rooms in your home you want to soundproof, it's time to think about the right type of flooring. The most obvious choice is carpet. Not only is it comfortable to walk on and capable of keeping your feet warm during those cold winter months, but the right type of carpet can lead to greater durability and floors that are stain-resistant! Carpet also blocks out a lot of noise and is cost-effective, which is an appealing option for most homeowners.
Cork is another material commonly used for soundproof floors. Because it can easily absorb the various vibrations that come with fast-moving paws and feet as well as high-pitched noises, it's commonly found in many recording studios. Not to mention, cork flooring can be customized to look beautiful while also remaining highly durable against everyday wear and tear.
Consider Underlayments or Area Rugs
There is another factor to consider when looking to soundproof your floors. If you are looking to remodel certain areas of your home, you might want to think about asking a professional about installing an underlayment. This can help to reduce noise as well as make for more comfortable flooring when walking through a particular room. Its thickness will vary, but it can be a great way to minimize additional sounds, especially those in your kid's rooms.
However, if you'd rather avoid ripping up your floors and starting from scratch, you can always invest in beautiful area rugs. While they may not provide as much soundproofing as you would prefer, they can help to reduce some noise, making for a calmer, more peaceful time at home.
About the Company
Prestige Floors is a small, family-owned and operated business based in Keller. As a husband-and-wife team, Benson and Ashley Kelly have been improving and transforming the homes of Keller residents and its surrounding communities since 2006. With years of experience and an eye for design, their team is trusted, bonded, and offers only the very best flooring for eager homeowners. If you are interested in soundproofing your floors, contact us at (817) 422-5343 to schedule a FREE in-home estimate.