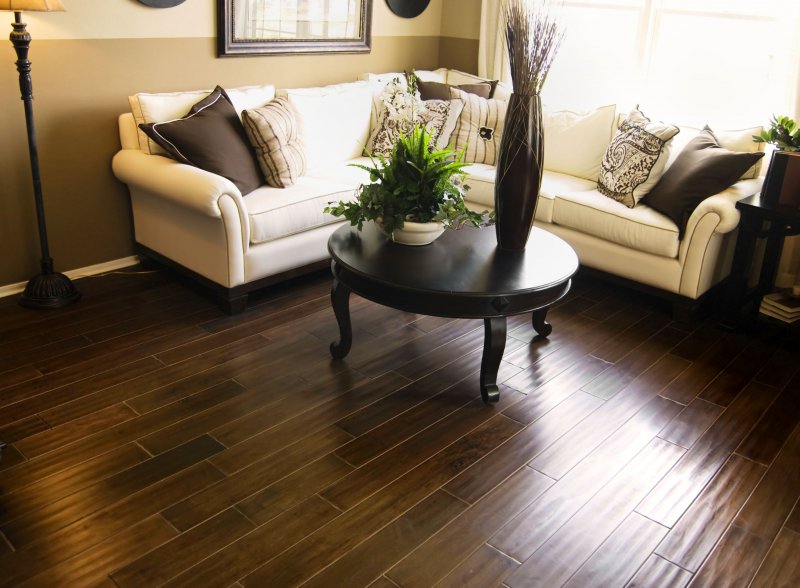 How long has it been since you had your hardwood floors installed? Whether it has been months or years, you're likely beginning to see the changes that occur over time that can cause your flooring to look dull and damaged. In high-traffic areas of your home, your family and pets can cause scuffs, scratches, and dents to form, leaving you to wonder how you'll ever achieve that beautiful, clean, and refinished look again. Fortunately, there are ways you can refresh the hardwood in your home and breathe new life into your floors. Read on to learn how.
Don't Underestimate the Power of Cleaning
Do your wood floors look dull? Do they lack the newness and freshness they possessed when initially installed? If so, don't get discouraged! Your floors are bound to "wear" over time but before you consider going to extreme measures to bring back that rich look, why not try giving the floors of your home a good cleaning? It's truly amazing what a mop, broom, and vacuum can do. When using the right materials and putting in a little work, you can transform the look of your home without shelling out lots of money.
Re-Sanding vs. Replacing
You love your pets, but if you're being honest, you don't love the fact that they can scratch your hardwood floors, right? Apart from the high heels and dress shoes you and your husband wear to work, your pet's nails can leave a lasting mark on your wood surfaces, causing you to cringe each time you walk by. Although it may seem as if re-sanding and refinishing is your only option, you may be surprised how having new scratch-resistant floors put down can potentially save you money in the long run. When putting the pen to paper, you should do your research and call around for pricing to make sure you're getting the best deal. But opting for floors that make it harder for your furry friends to leave scratch marks on may prove more worthwhile in the end.
DIY or Hiring a Professional
If you are determined to refinish your hardwood floors instead of replacing them, you have two options: do it yourself or hire a professional. While you will certainly save money by taking on the task yourself, it's important that you ask yourself if you are capable of completing such a project and how will you feel if it doesn't look right when finished? Hiring a professional to refinish your floors may be the better option, although it will likely cost you, so you'll need to make sure you budget for the added expense.
Everyday wear and tear is normal for any type of flooring, but if you want to minimize the potential for refinishing your wood surfaces in the future, choose floors that are long-lasting and can withstand you and your family's busy lifestyle.
About the Company
If you're looking for hardwood floors that can stand the test of time, look no further than the team at Prestige Floors in Keller. This small, family-owned and operated business is led by husband-and-wife team, Benson and Ashley Kelly. They have been improving and transforming the homes of Keller residents since 2006. With years of experience and an eye for design, their team is trusted, bonded, and offers only the very best flooring for eager homeowners. If you are interested in replacing your floors or remodeling your home, contact us at (817) 422-5343 to schedule a FREE in-home estimate.