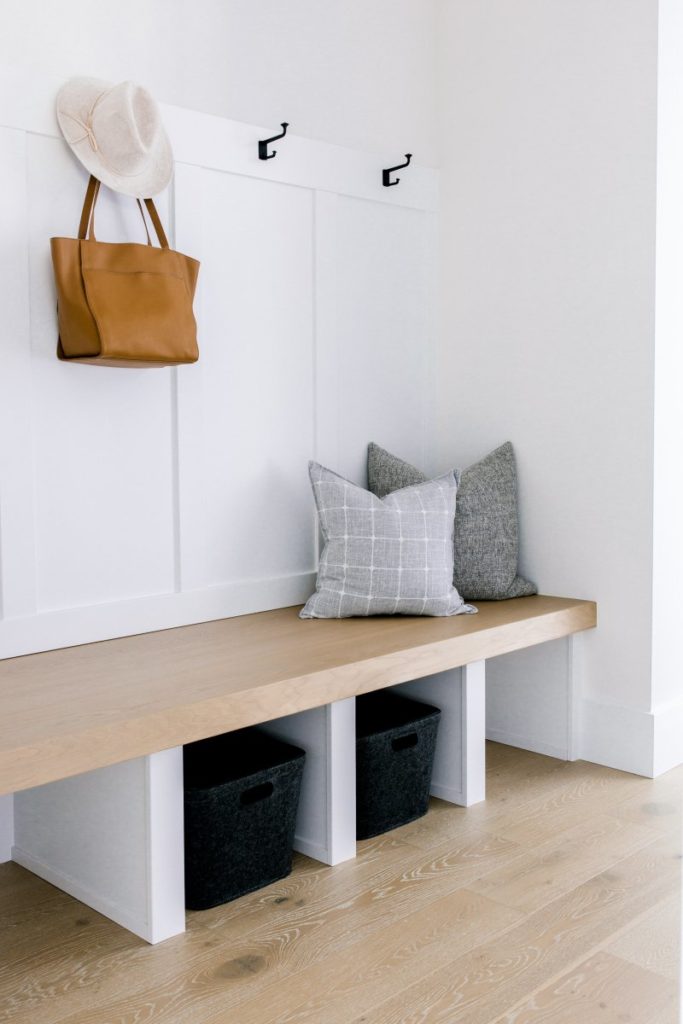 You may be thinking to yourself, "Why do I want to devote much time to my mudroom?" Not only is it where everyone kicks off their shoes, but it collects mud, dust, and a host of other outside elements. Maintaining this particular room in your house should not cost you valuable time and money. This is why there are a few elements you can tie in that will not only create a beautiful room in your home but an easy one to clean, too, especially as it pertains to your flooring!
The Functionality of Your Mudroom
Because this is a high-traffic area of your home, you'll need to make sure it has the necessary space and functionality for effective use. Whether it is hanging up coat hooks, adding shelving, or creating a bench that houses shoes and other accessories, organizing your mudroom to fit your family's needs will prove beneficial and worthwhile in the end. Not only will it reduce the amount of "mess" left behind, but it will create a welcoming environment within your home.
The Flooring You Walk On
The floor in your mudroom should not only look nice, but it should remain in optimal condition no matter how many shoes, feet, or paws walk across it. Most commonly, you will find that wood floors often serve as the best type for this room. Wood materials will allow for easy cleaning when mud, dirt, oil, or any other outside element is tracked inside. Instead of scrubbing carpet to avoid a stain, you can easily opt for luxury vinyl, laminate, hardwood, or tile to ensure an easy-to-clean, user-friendly floor.
Creating a Cohesive Color and Flow
Just because a mudroom is designed as a catch-all for you, your children, and your pets, it doesn't mean it has to be that is closed off to the rest of the world. Choosing the right colors and accents can give this room a more cohesive appearance, allowing for a more appropriate flow throughout the home and into the mudroom. If you want this area to feel lighter and airier, it's best to choose colors that are not too heavy or dark.
Depending on the size of your home, your mudroom can be a larger area with plenty of storage and seating; however, if you live in a smaller house, your mudroom may only be big enough for a few shelves, hooks, and maybe a painting on the wall. No matter how you choose to blend the area into the rest of your home, make sure to choose materials and flooring that will hold up to you and your family's busy lifestyles.
About the Company
Prestige Floors is a small, family-owned and operated business based in Keller. As a husband-and-wife team, Benson and Ashley Kelly have been improving and transforming the homes of Keller residents and its surrounding communities since 2006. With years of experience and an eye for design, their team is trusted, bonded, and offers only the very best flooring for eager homeowners. If you are interested in replacing your floors or remodeling your home, contact us at (817) 422-5343 to schedule a FREE in-home estimate.