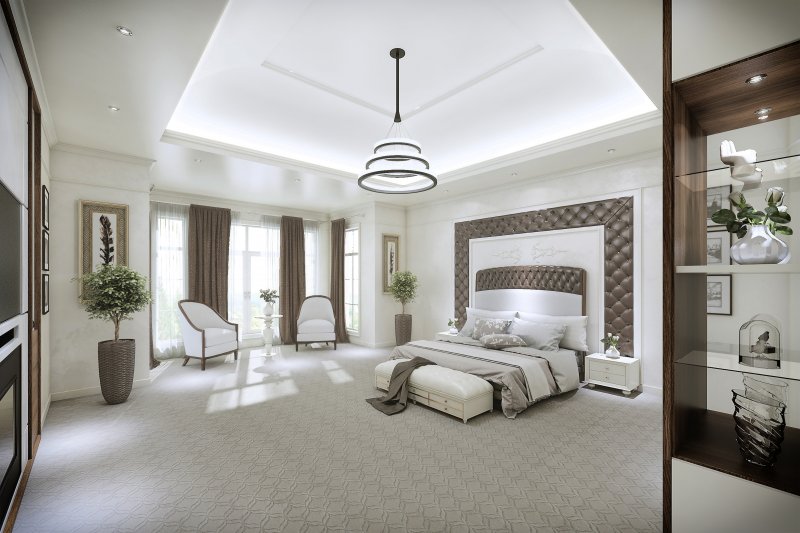 When many people think of carpet, they immediately envision stains, excessive wear, and endless vacuuming and spot removal. However, nowadays, there is a multitude of flooring options that can make life much easier and more comfortable. Instead of cringing at the thought of laying this type of material in your living room or bedrooms, consider these three popular trends that will have you eager to feel a soft carpet beneath your feet.
Moving From Traditional to Modern
You're probably thinking carpet can only be one color, style, and texture, right? It always seems to be that same ivory shade that causes even the smallest stain to act as a spotlight, especially when you have visitors. But what you may not realize is carpet flooring has come a long way from the more traditional hues and "designs." In 2021, various textures and patterns are becoming increasingly popular with many homeowners turning to bold carpet colors, houndstooth, and even plaid styles.
Saying So Long to Stains with Waterproof Flooring
As we mentioned earlier, the thought of carpet causes many people to run in the other direction because of the difficulty that comes with trying to lift stains. Those that are set in can be embarrassing to try and hide, and the time it takes to clean is often enough to make you wish you'd never laid carpet in the first place. Fortunately, things have changed in recent years, and one of the hottest trends of 2021 is waterproof carpet flooring. With a tighter weave and fabrics designed to repel water, these materials make it easier on you and a breeze to clean.
Trading Subtle for a Bold Touch
Instead of letting your floor be an overlooked, neutral, background color for the rest of your room, incorporating bold colors, as well as vintage styles, will help to make it a unique talking point when visiting with guests. Depending on your unique style, you can more readily match your floors with the overall theme and décor of your home or a specific room. Maybe you have an office that showcases geometric designs, and you want your carpet to do the same, or your bedroom is all about animal print. No matter your vision, making your carpet more vibrant will help to enhance the look of your home.
You might also consider more eco-friendly carpeting that uses organic fibers. The possibilities are endless when it comes to this type of flooring. But if you need help to choose the right one for your home, talk to a professional who can help you narrow down the pattern, texture, and color that matches your unique design.
About the Company
Prestige Floors is a small, family-owned and operated business based in Keller. As a husband-and-wife team, Benson and Ashley Kelly have been improving and transforming the homes of Keller residents and its surrounding communities since 2006. With years of experience and an eye for design, their team is trusted, bonded, and offers only the very best flooring for eager homeowners. If you are interested in replacing your floors or remodeling your home, contact us at (817) 422-5343 to schedule a FREE in-home estimate.