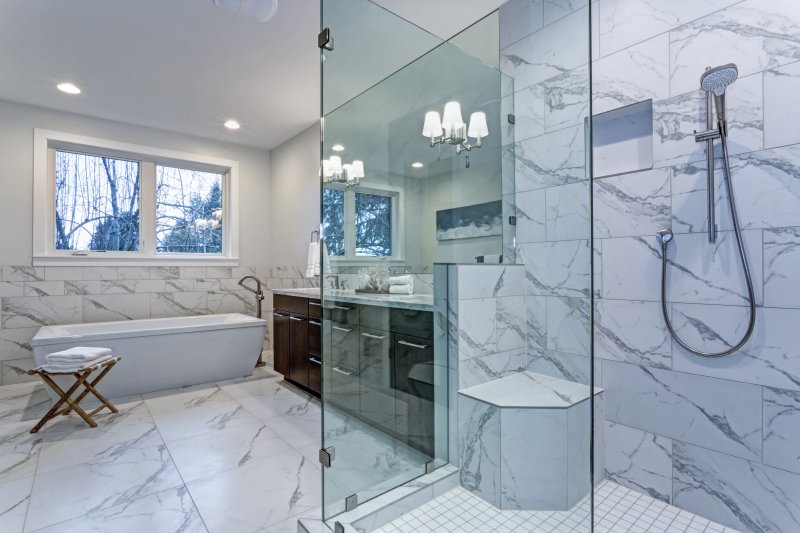 Tile floors look beautiful inside a home. Not only do they offering a pleasing aesthetic, but they are easy to clean and can last for years. But when it comes to floor cleaning, especially with tile, is there a certain method for removing dirt and other accumulations? As low maintenance as tile floors can be, they still need to be cleaned regularly. To do this in a way that will keep them looking beautiful and pristine for longer, there are some tips you should consider. Read on to hear what the professionals recommend.
Avoid Stains by Cleaning Up the Spills
Although not the same as carpet, tile can still stain over time. When you notice there is a spill on your tile floors, make sure to clean it as quickly as you can. This will keep you from having to worry about replacing one or more tiles down the road or putting down new grout, which is time-consuming and costly. Sweeping, vacuuming, and mopping regularly can keep your floors looking their best and free of lasting stains that can make a poor impression.
Protect Your Grout
While it doesn't sound like a glamorous job, sealing the grout around your tile will do wonders for the lifespan of your floors. Grout that is stained is easily spotted and can leave visitors cringing or wondering when you last performed a deep clean on your bathroom or living area. Not to mention, it can be a deterrent if you are attempting to sell your home. By placing a sealant over the grout, it will better protect it against stains and keep your floors looking beautiful.
Start Scrubbing
If you want to nix the store-bought products and come up with a safe and effective grout concoction yourself, try grabbing an old toothbrush and mixing up equal parts water and hydrogen peroxide. Once you have the right consistency, start scrubbing away at the grout on your floors. This may take some serious time, but if you're looking to save some money and don't mind the work, it can be a great way to keep your tile floors looking new and clean. Another DIY (Do-It-Yourself) tip is to mix one cup of white wine vinegar with a gallon of water to mop your floors. Not only is it inexpensive, but it gets rid of smelly odors and keeps your floors naturally clean.
Cleaning tile floors doesn't have to be costly or back-breaking work. With regular maintenance, you can rest easy knowing your flooring looks great and is always ready for visitors.
About the Company
Prestige Floors is a small, family-owned and operated business based in Keller, TX. As a husband-and-wife team, Benson and Ashley Kelly have been improving and transforming the homes of Keller residents and its surrounding communities since 2006. By providing the best flooring for current homeowners, they are a trusted professional who stands behind their product. If you are interested in replacing your floors or remodeling your home, contact us at (817) 988-2083 to schedule a FREE in-home estimate.