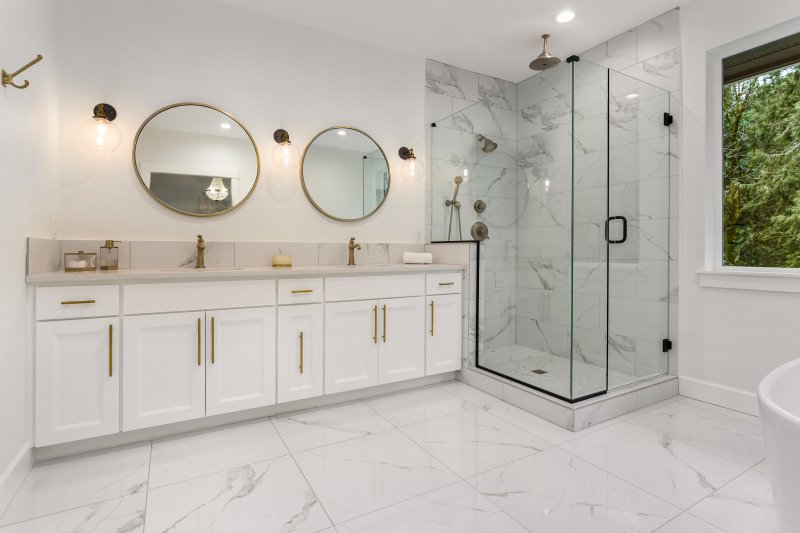 Are you doing everything you can to keep your tile floors looking their best? We all know the convenience of this type of flooring, especially when it comes to spills, but are you fearful that this material will take up too much of your time when trying to keep it clean? If you want to maximize the lifespan of your tile without sacrificing countless hours, here are three floor cleaning tips to remember.
Address Spills Immediately
While stains are more commonly associated with carpet, they are also detrimental to tile if left in place for too long. Whether it is in your kitchen or bathroom, make sure to clean up any spills immediately after they happen. This will minimize the potential risk of colorful discoloration on your beautifully crafted floors. It doesn't take much time and only requires using a mop, broom, or vacuum depending on the type of spill.
Pay Attention to the Grout
Each time you look down at your floors, you either smile or cringe. Why? Because grout can be a differentiator in how you react. If you forgo adding a sealant over it, you run the risk of stains and discoloration capturing the eyes of visitors or even potential homebuyers if you're looking to sell. Although you may not get excited about laying new grout or cleaning it for that matter, it's worth the time, money, and energy to keep your floors looking their best.
Be Mindful of the Type of Tile
While it is fine to use do-it-yourself (DIY) cleaners on some tile floors, you're better off opting for a specialized solution if you have stone or marble tile. The reason is that this type of material is highly sensitive, so placing just anything on it will potentially damage your floors, costing you lots of money to fix. Because it is likely to cost more, you should think about whether you want to devote that kind of time and money to your home's flooring before settling on stone or marble tile.
Keeping up with floors can be a daunting task for many, but it's a requirement that ensures you and visitors to your home will be pleased. If you're unsure about using a particular product on your tile, don't hesitate to reach out to a local expert in your area.
About the Company
Prestige Floors is a small, family-owned and operated business based in Keller, TX. As a husband-and-wife team, Benson and Ashley Kelly have been improving and transforming the homes of Keller residents and its surrounding communities since 2006. By providing the best flooring for current homeowners, they are a trusted professional who stands behind their product. If you are interested in learning how to properly maintain your new floors, contact us at (817) 988-2083 to schedule a FREE in-home estimate.