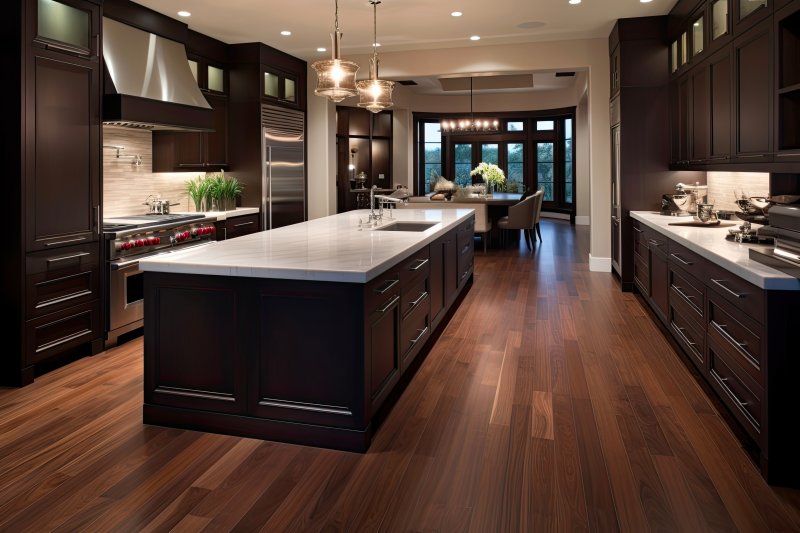 Whether you're planning to build or remodel your home, many decisions must be made to ensure that it looks and functions the way you want it to. Apart from the type of countertops and windows you want, you'll also need to select floors that align with your style and overall vision. From the material to the color, choosing the right one can take time, but if you're like most people, traditional hardwood is often the preferred option. But what makes it better than others? Read on to discover four unique benefits of wood flooring that will have you eager to see it in your own home.
What You Need to Know About Hardwood
Before diving deeper into the reasons people choose hardwood, it's important that you first understand more about the material itself.
As a desirable and commonly used material found in homes that date back hundreds of years, it remains one of the most durable and longest-lasting flooring options available. Offering homeowners a solution that is natural, non-toxic, and easy to clean, it is known to increase the value of a home significantly.
Those looking to buy will often see hardwood floors and be more enticed to purchase because of the elegance, longevity, and value they provide.
What Kind of Benefits Come with Hardwood Floors?
There are four main benefits that cause most people to choose wood floors. No matter the design, style, or type of wood they choose, these unique advantages can make installing it one of the best decisions you can make for your home:
Wood flooring adds warmth to your home. It also helps to create additional space, which can be beneficial when it comes to entertaining guests. Whether your home is big or small, incorporating hardwood will make any area appear larger than it is.
Wood floors do not trap odors and allergens. Unlike carpet, hardwood can be cleaned to remove dust, pet dander, and dirt. This allows for a more enjoyable living situation, as you'll be able to breathe in better quality air as opposed to that which is saturated with indoor and outdoor elements.
Wood flooring goes with everything. If you're worried that your floors will clash with your overall design, don't be. With hardwood, you'll find that it blends in beautifully with your existing cabinets, backsplash, wall color, and décor. You can customize it according to your liking so that everything appears cohesive.
Wood is unlikely to fade. Other flooring options like carpet can succumb to stains and tears over time, but hardwood maintains its natural appearance so that it lasts longer and is least likely to need replacement.
The choice is yours when selecting your new floors, but if you want a solution that is worth the investment, you cannot go wrong in choosing hardwood for your home.
About the Company
Prestige Floors is a small, family-owned and operated business based in Keller, TX. Improving and transforming the homes of Keller residents and its surrounding communities since 2006, Prestige Floors offers experience and an eye for design. Not to mention, their team is trusted and bonded and offers only the very best flooring for homeowners. If you are interested in replacing your floors or remodeling your home, contact us at (817) 988-2083 to schedule a FREE in-home estimate.