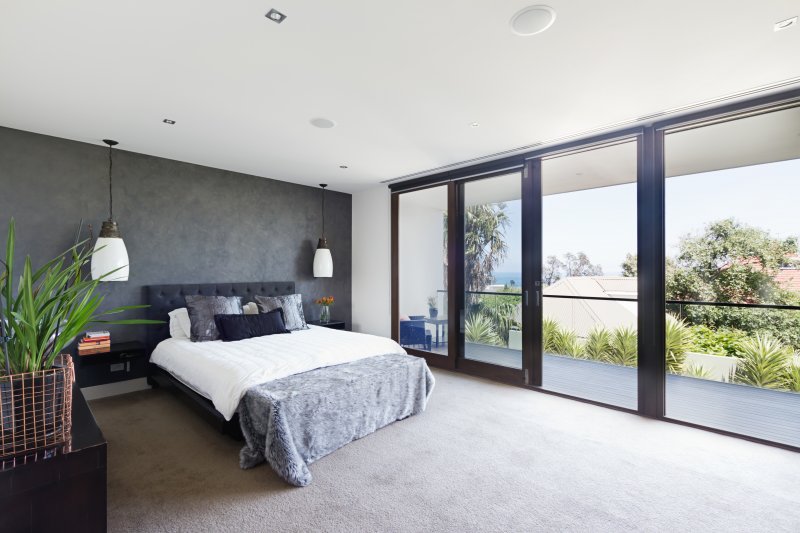 If you're like most people, you view your bedroom as your cozy getaway. Your home might be your haven, but where you lay your head at night is where you can often feel most comfortable. So why are your floors causing a disturbance? If you want to change your sleeping quarter so that it exudes a more relaxing atmosphere, consider the benefits of carpet.
What Makes Carpet the Best Choice for Bedrooms?
Whether it is yours or your child's room you plan to renovate, opting for carpet is one of the best decisions you can make, and here's why:
Not only does it feel comfortable beneath your feet, but you'll discover that many different kinds of carpet now deter certain substances (i.e., water, dander, pet hair) that were once detrimental to this type of material.
As an insulated type of flooring, it can be great for anyone sleeping nearby who is prone to waking when footsteps are heard. Also, you never need to worry about slipping. Finally, it is much more cost-effective and affordable than other forms of flooring (i.e., traditional hardwood, tile, stone, etc.).
Which Types of Carpet Exist?
Most homeowners don't know the difference between carpet materials. You may be surprised to learn that there is a multitude to choose from. But when it comes to choosing the right one for your bedroom, you'll want to opt for a material that contains fibers that align with the goal of the space.
If you want something that will last longer, you can't go wrong with a wool carpet. If you prefer a stain-resistant material that maintains its color, go with nylon. Hypoallergenic needs can be met using polyester, while a desire for durability and moisture resistance can lead you to opt for olefin.
How Should I Select My Design?
If you think all carpet is an off-white or ecru color, you'll be pleased to learn there are many unique designs, patterns, and shades to choose from. Looking around the room and your home will help you to decide which type of flooring is best.
Neutrals and textures can be great additions if you have a more muted design, while patterns and brighter colors can help to add creativity and uniqueness to your room.
Choosing the right carpet material and design will allow you to embrace your bedroom's aesthetics and feel like never before. You may just find that it is your favorite room in the house.
About Prestige Floors
Prestige Floors is a small, family-owned and operated business based in Keller. As a husband-and-wife team, Benson and Ashley Kelly have been improving and transforming the homes of Keller residents and its surrounding communities since 2006. Offering free in-home estimates, we invite you to contact us at (817) 422-5343. Our team will be happy to assist in helping you choose the right carpet for your updated bedroom.