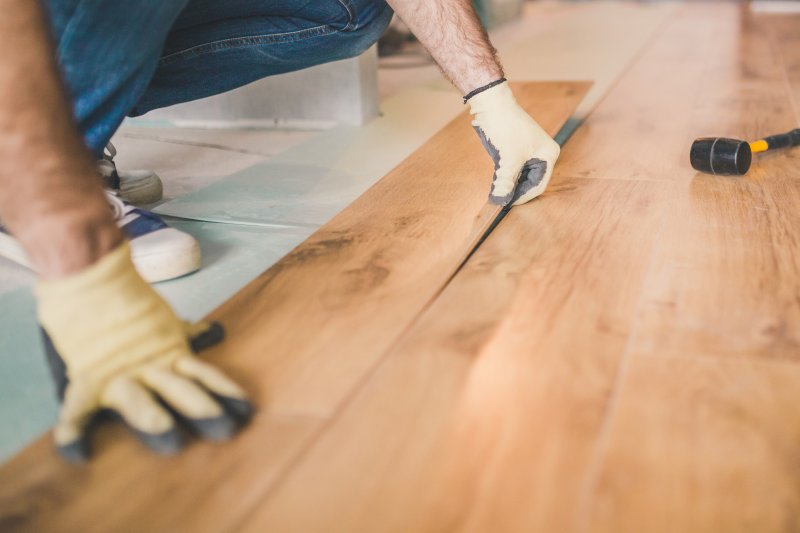 Years of wear and tear can begin to take their toll on your home's flooring. Pets, kids, spills, and stains can cause even the longest-lasting materials to fade and become lackluster. But updating your floors can be a costly venture. Is it worth the investment? In this article, we'll not only answer this question, but we'll give you three benefits of new floors that explain why you'll wish you had done it sooner.
Increase the Value of Your Home
Maybe the reason you're looking to update your home's flooring is that you're planning to sell. That's fine! In fact, what you may not realize is that by swapping out old carpet or hardwood for newer, more durable floors you can actually increase the value of your home. Whether you choose tile, vinyl, wood, or carpet, the moment a potential buyer enters your home, there's a good chance they'll be ecstatic over the idea of moving in with new floors already in place.
Improve Cleanliness
Years of pet dander, dirt, and other allergens can send your sinus congestion through the roof. If you or a loved one want to be more proactive about improving your overall health, start with making a change to your flooring. Old carpet is notorious for this type of problem, so once you pull it up, you'll notice a dramatic difference in how you feel. Even if your new floors consist of a new type of carpeting, it is now possible to choose a material that is stain-resistant, durable, and comes in a design that looks beautiful and feels comfortable.
Embrace an Updated Style
Over the years, you, like most people, probably want to change the style and vision of your home. New décor, appliances, and colors can be just a few of the many reasons for an extensive home renovation. So, if you're looking to give your house an updated look, consider changing out the floors. Moving from darker wood to light can make a smaller space seem significantly larger, and adding carpet can help make any room cozier and more comfortable, especially on cold nights. Identifying the style you desire may not always be easy but asking a skilled professional can be a good first step in the right direction.
Getting new floors can be one of the best decisions and investments you'll make. If you're ready to get started, don't hesitate to reach out to a skilled professional in your area.
About the Company
Prestige Floors is a small, family-owned and operated business based in Keller. As a husband-and-wife team, Benson and Ashley Kelly have been improving and transforming the homes of Keller residents and its surrounding communities since 2006. With years of experience and an eye for design, their team is trusted, bonded, and offers only the very best flooring for eager homeowners. If you are interested in replacing your floors or remodeling your home, contact us at (817) 422-5343 to schedule a FREE in-home estimate.